March 2019 Wide Land Big Sky Outback Photographs by Linda ZwierLein, Ruth Burleigh, Bruce Langdon, Marshall Cock, Russell and Carol Monson.
Scheduled
Exhibitions nineteen
Contact Artist: Linda Zweirlien 0432996391
Outback Decay Marshall Cock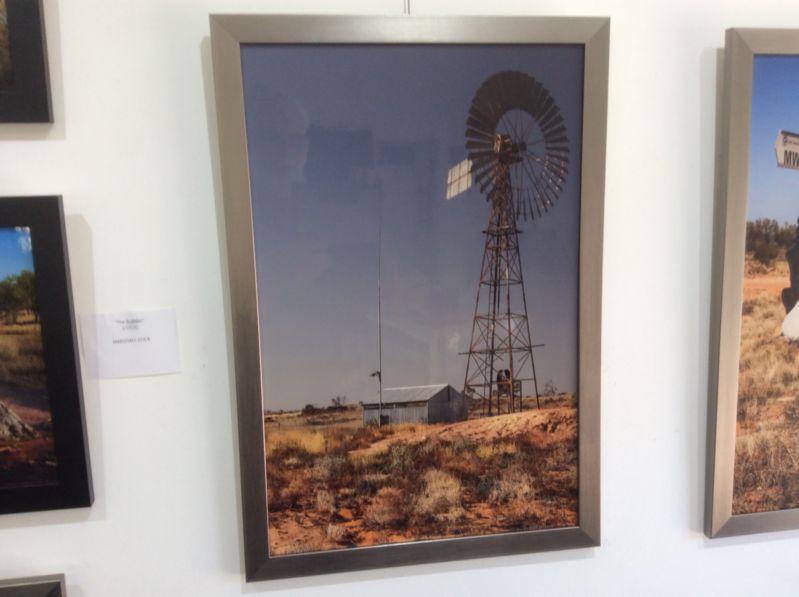 An Outback essential Marshall Cock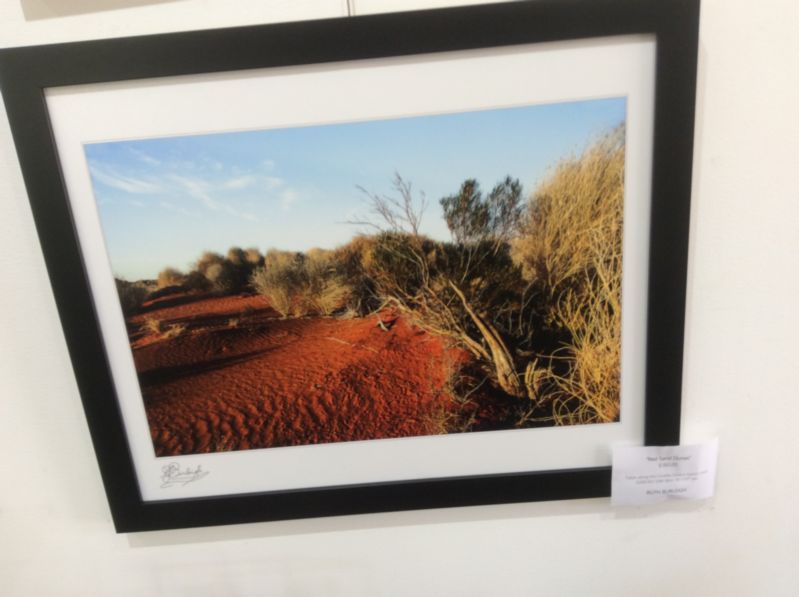 Red Sand Dune Ruth Burleigh
Station Horses Ruth Burleigh
Kings Canyon Linda Zwierlein
Ormiston reflection Linda Zwierlein
Early morning Wilpena Pound Bruce Langdon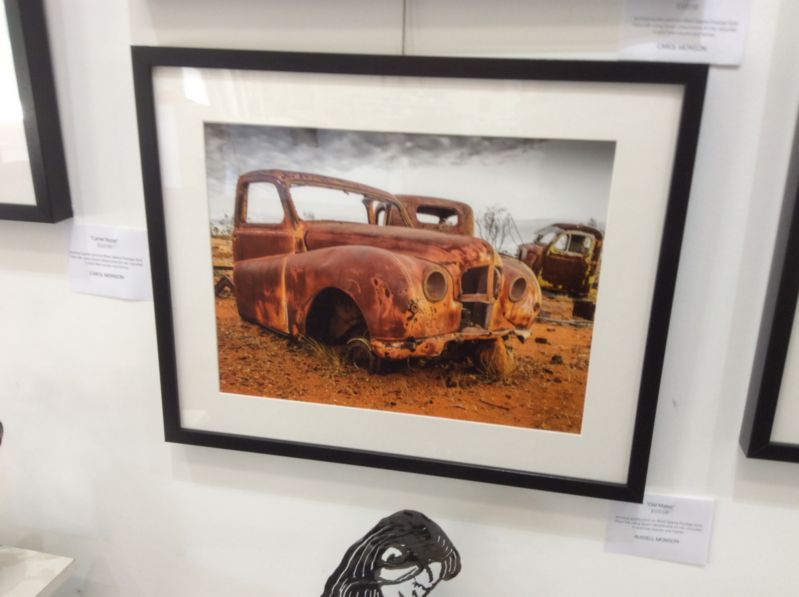 Eringa Stockyards Russell Monson
Farina Sunset Carol Monson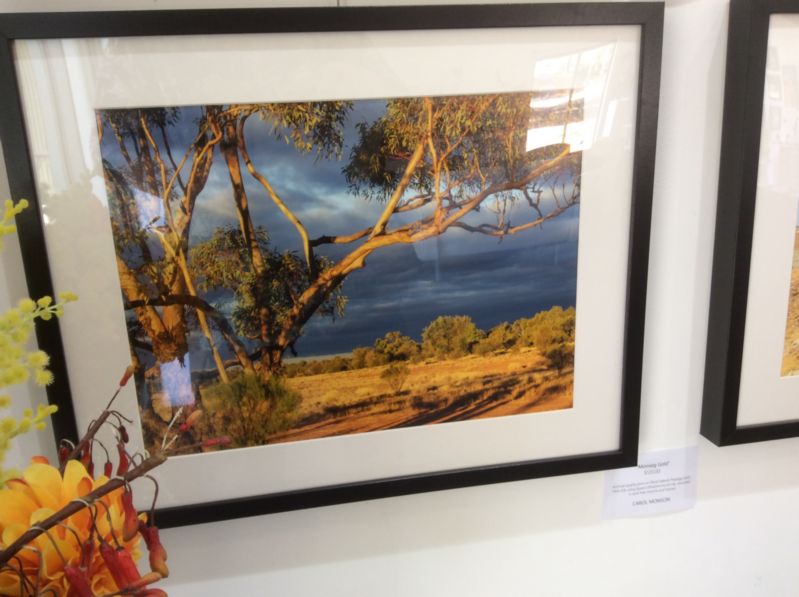 Morning Gold Carol Monson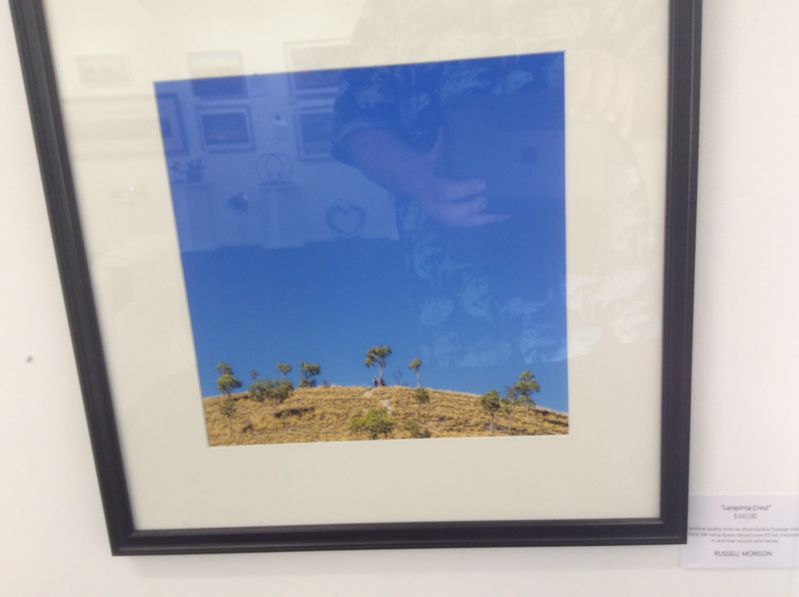 Larapinta crest Russell Monson
Lake ayre 1 Linda Zwierlein
Storm Brewing Marshall Cock
Lake Menindie Ruth Burleigh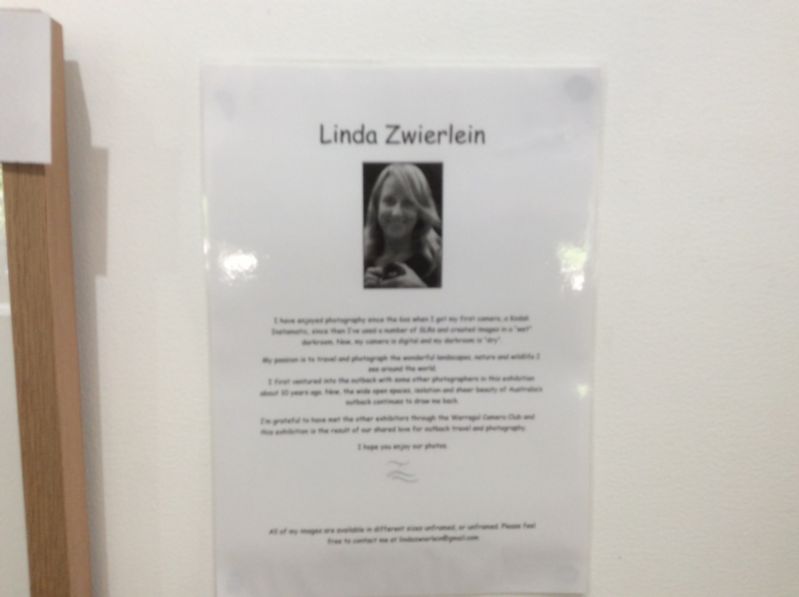 The pillar Linda Zwierlein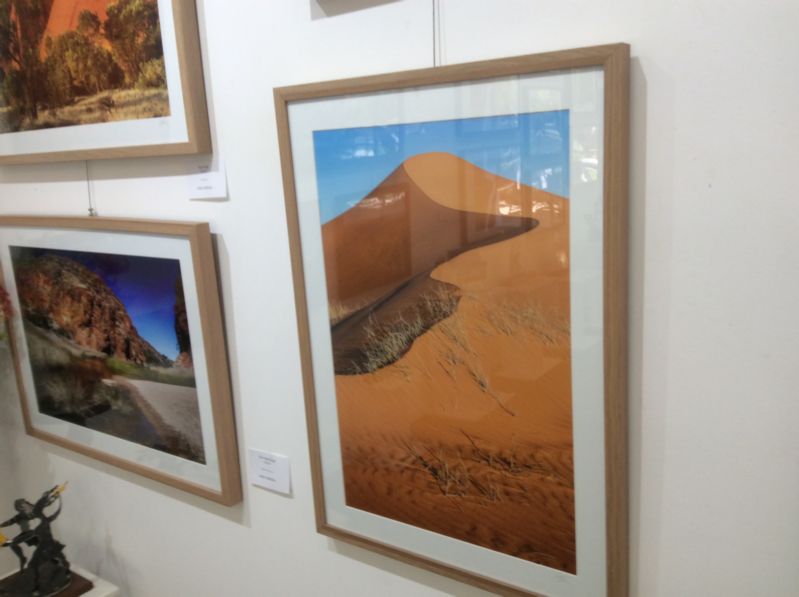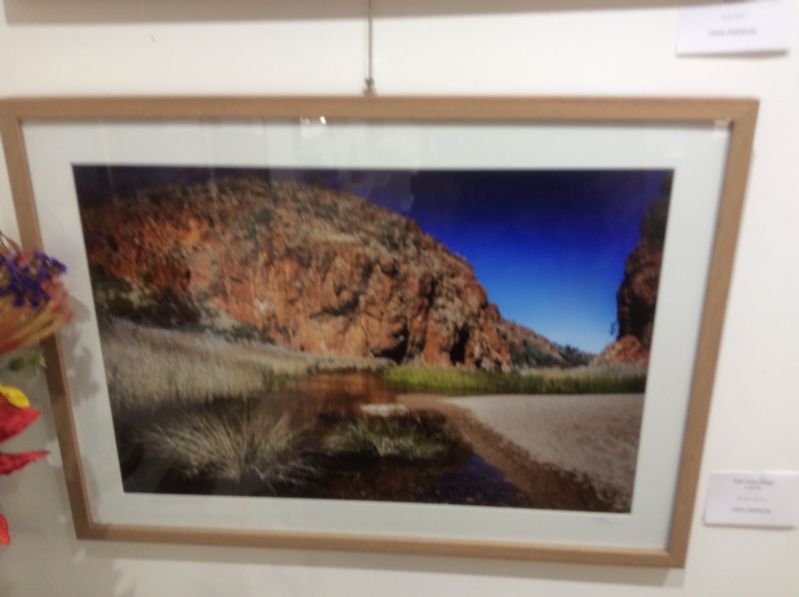 Glen Helen Gorge Linda Zwierlein
Sun Capture Bruce Langdon
Storm over flinders Bruce Langdon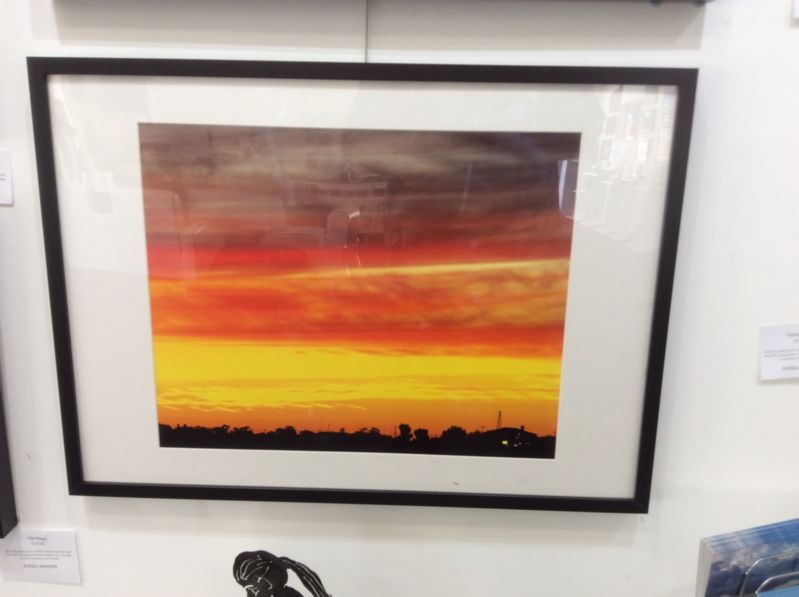 Farina Skyline Russell Monson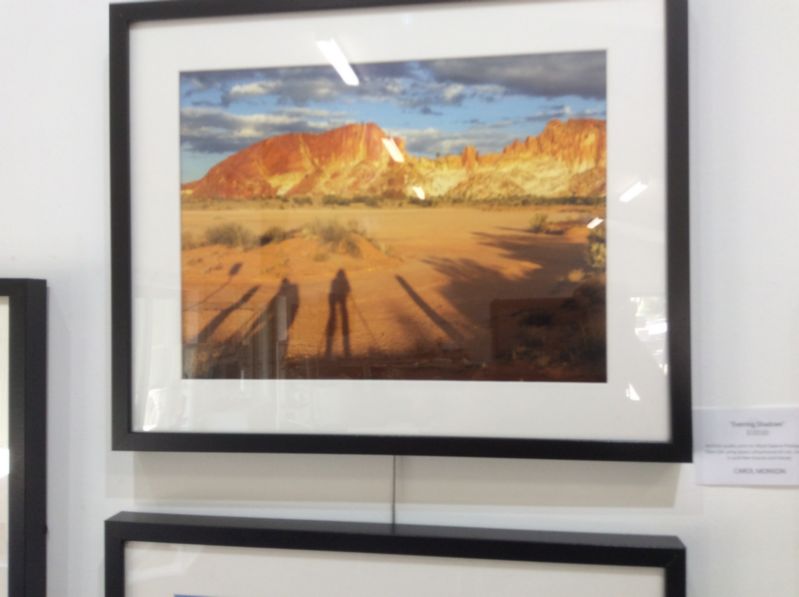 evening shadows Carol Monson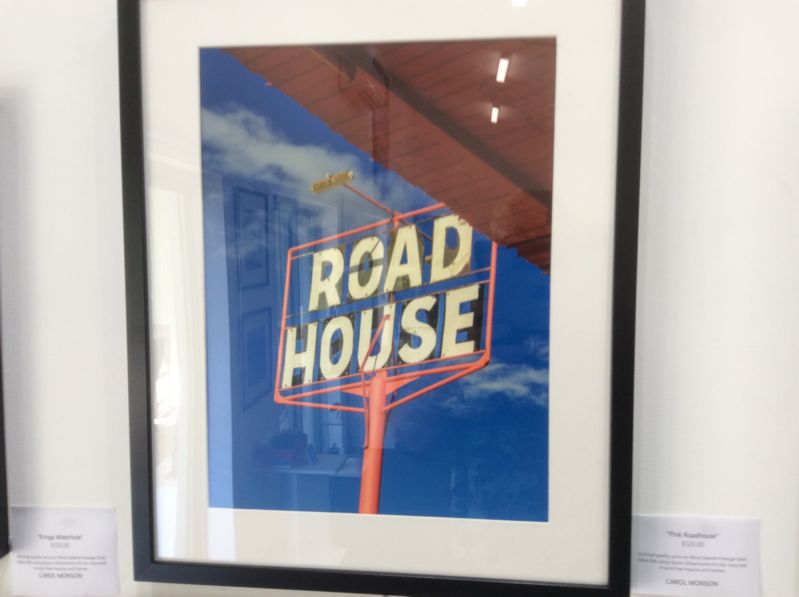 Pink Roadhouse Carol Monson
Eringa Waterhole Carol Monson
Aging Limbs Russell Monson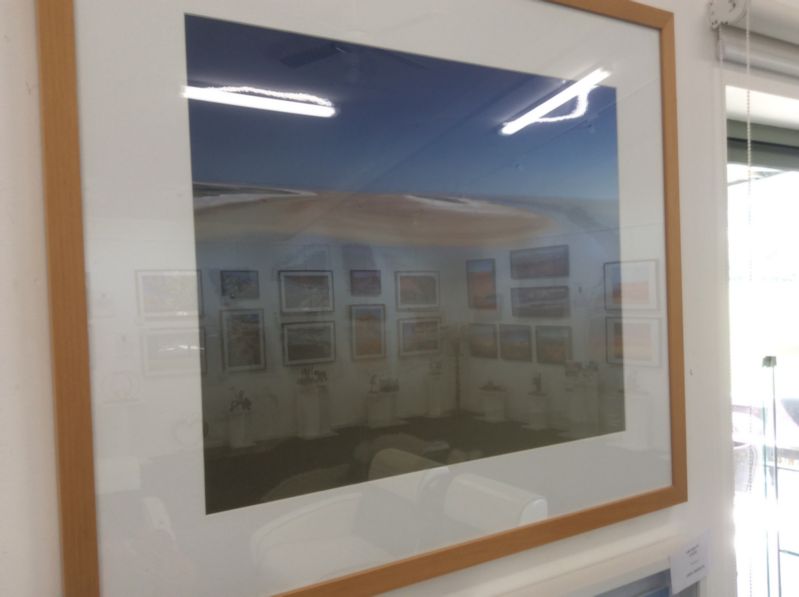 Briny Island Linda Zwierlein
Private Road Marshall Cock
The Bubbler Marshall Cock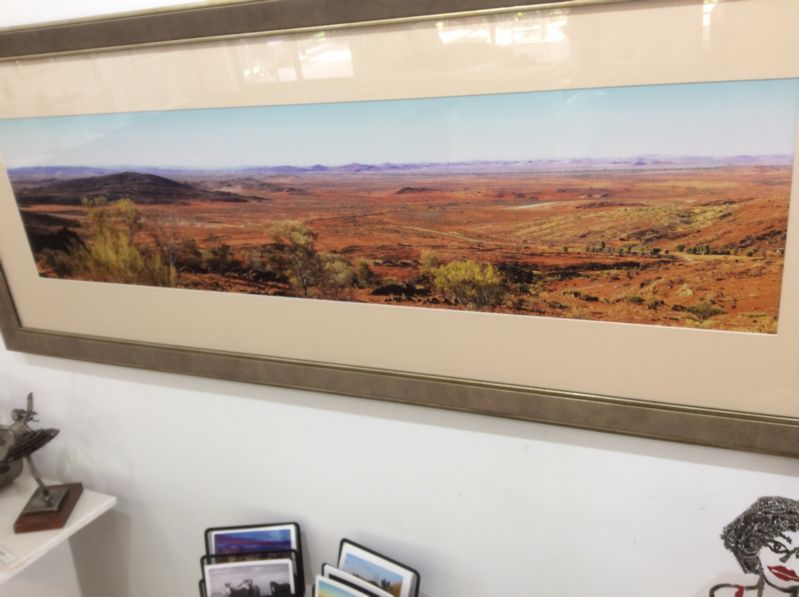 Broken Hill Panorama Ruth Burleigh
Photographers Shadow Ruth Burleigh
Springs road Mound Springs SA Linda Zwierlein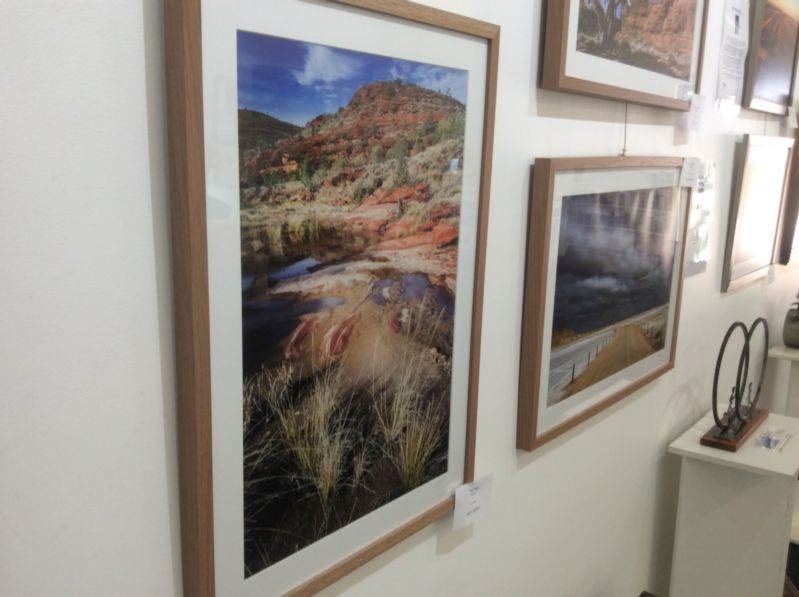 Rock pools Palm Valley Linda Zwierlein
Ampitheatre sunrise Finke gorge Linda Zwierlein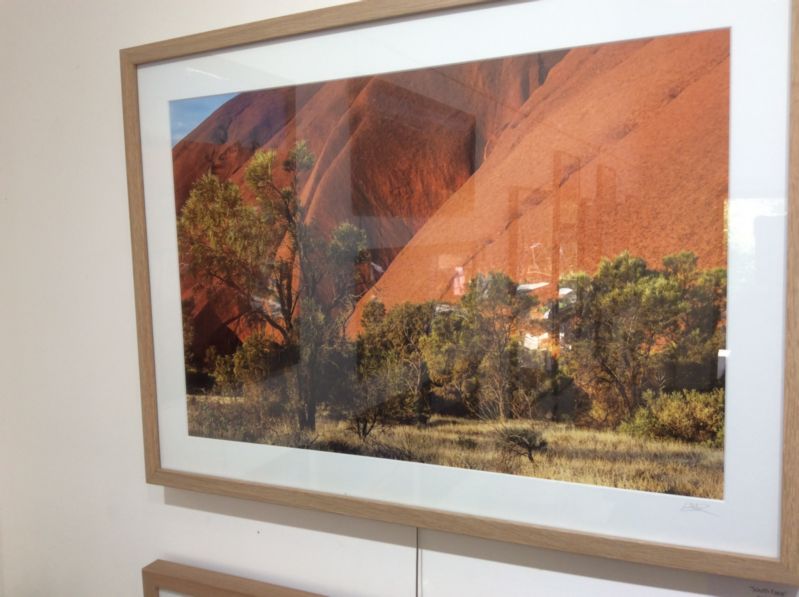 south face uluru Linda Zwierlein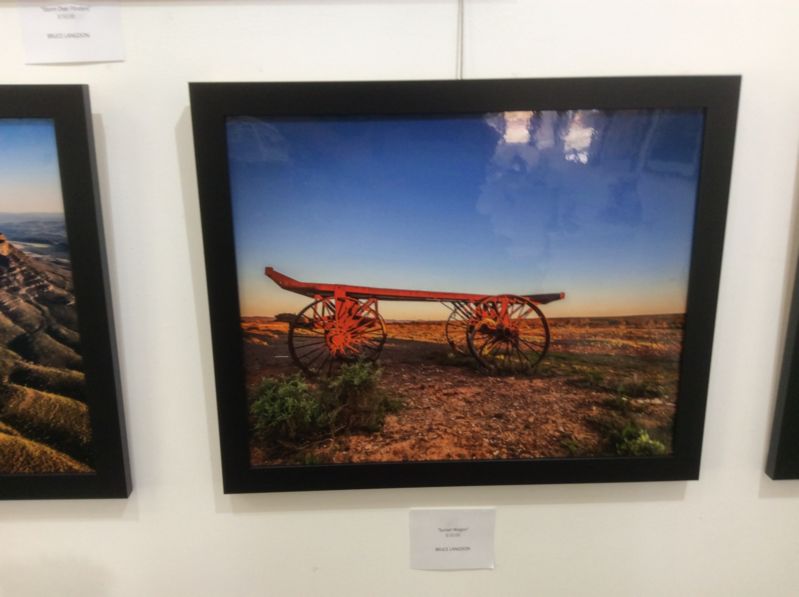 Sunset Wagon Bruce Langdon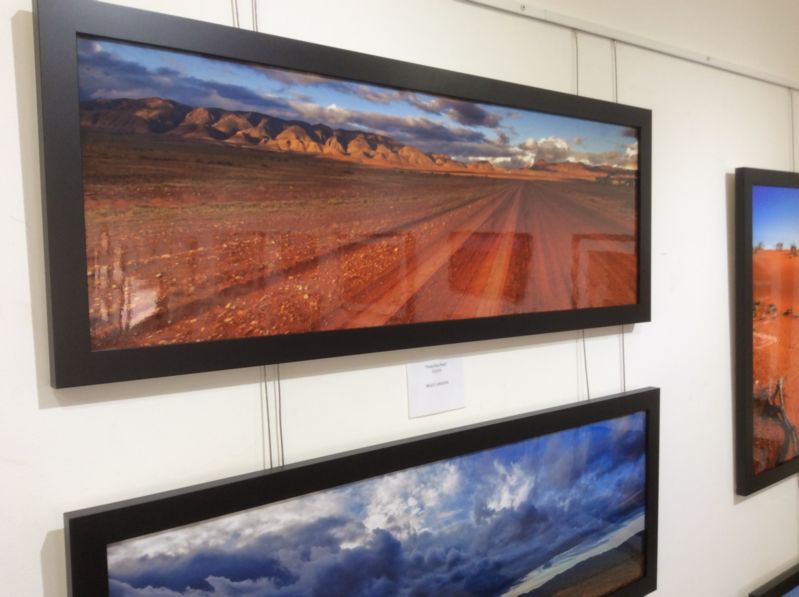 Parachilna Road Bruce Langdon
Passing Dunes Russell Monson
Old Police Waterhole Russell Monson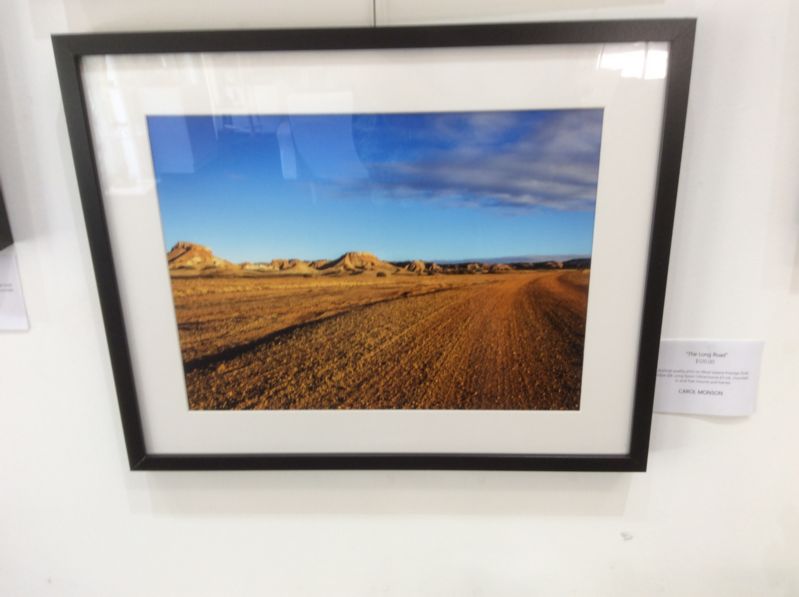 The long road Carol Monson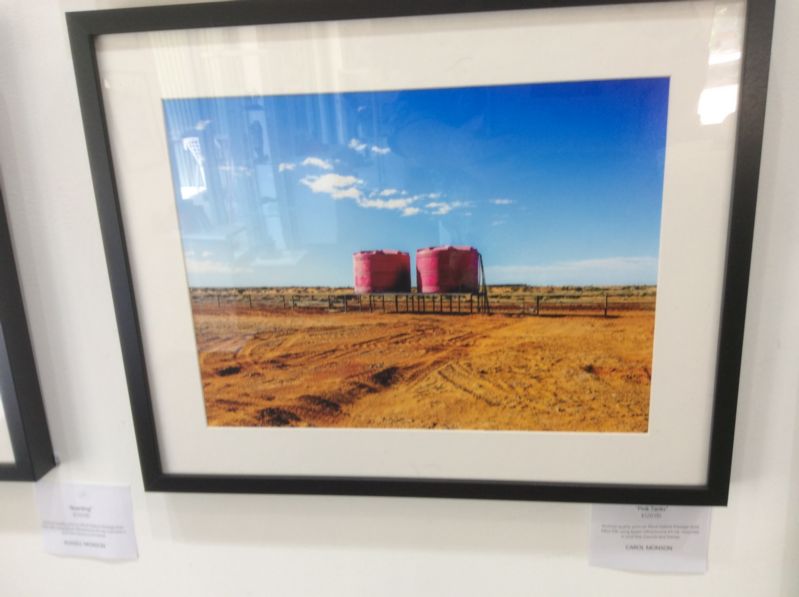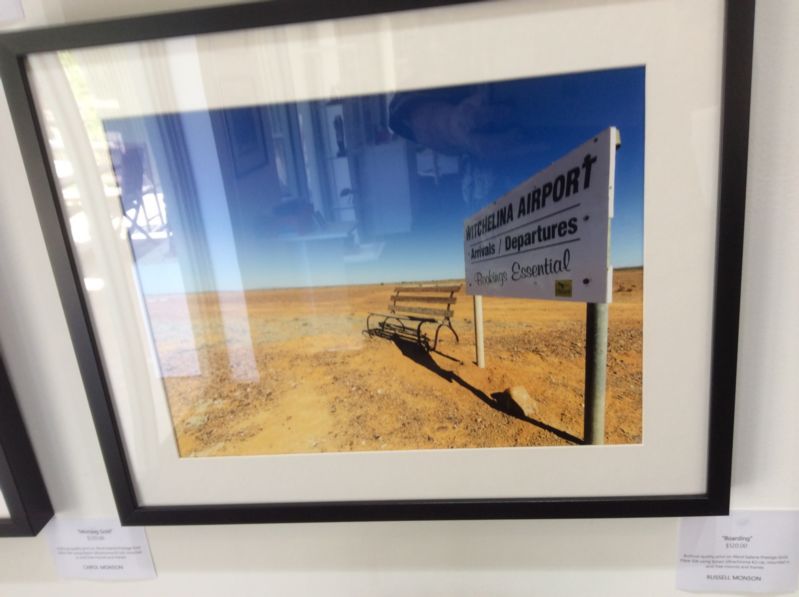 bio russ and carol Monson
Lake ayre 2 Linda Zwierlein
Artist's bio
Six friends share a passion for photography and travel in Australia's Outback.
From expansive landscapes to aerial photography and everything in between, they will photograph it, each with their individual vision.
In this series of images the photographers invite you to journey through Australia's desert regions as they share some of their favourite photographs from their travels over a number of years.
Wide Land, Big Sky opens at the Red Tree Gallery Jindivik on March 1st and runs until 26th March.