Contact Artist:waynep48@bigpond.com
The naked Petrol Bowser, Wayne Pollard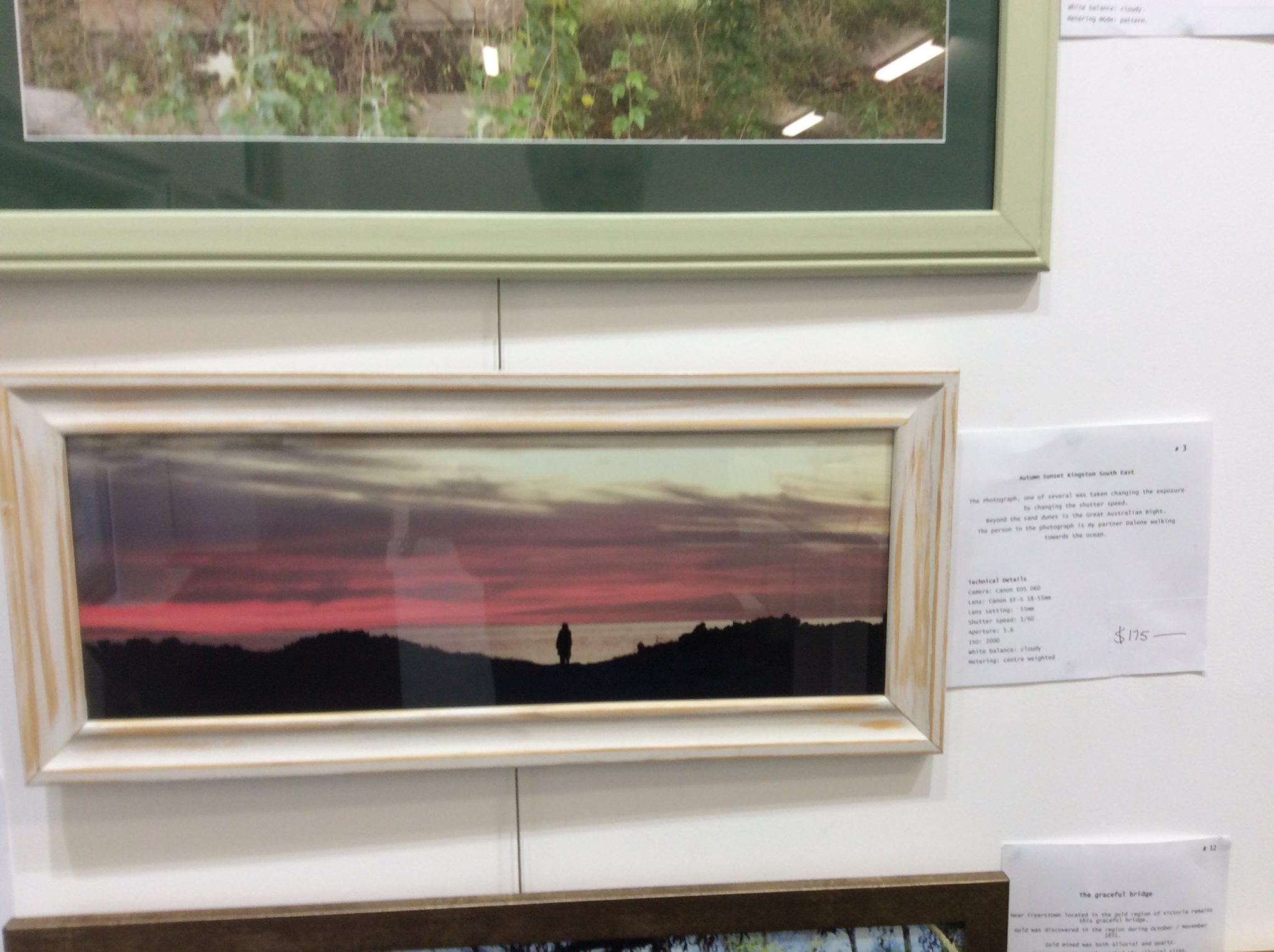 Autumn sunset Kingston small Wayne Pollard
The graceful bridge Wayne Pollard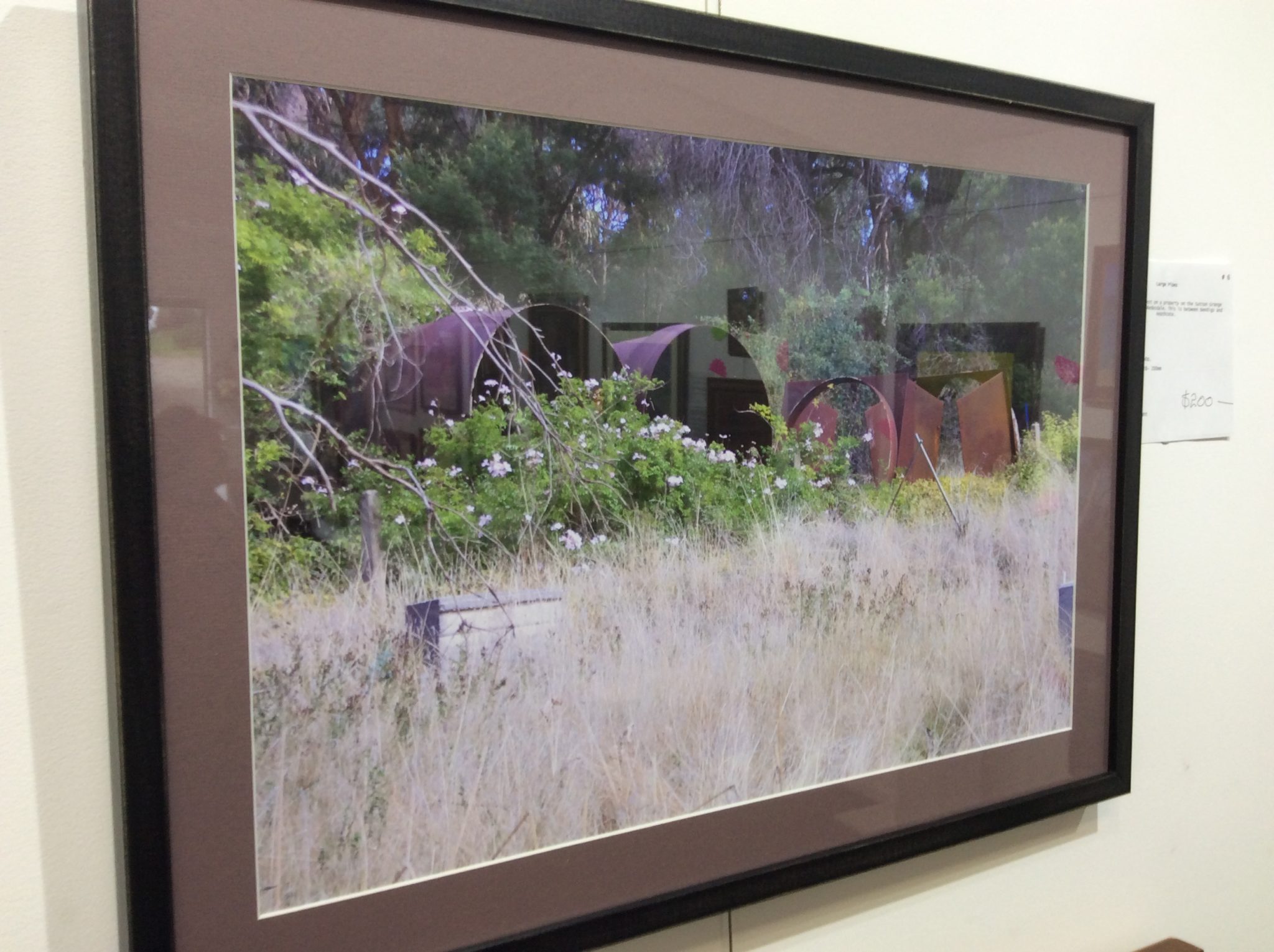 Large Pipes Wayne Pollard
Red face Daelene Salisbury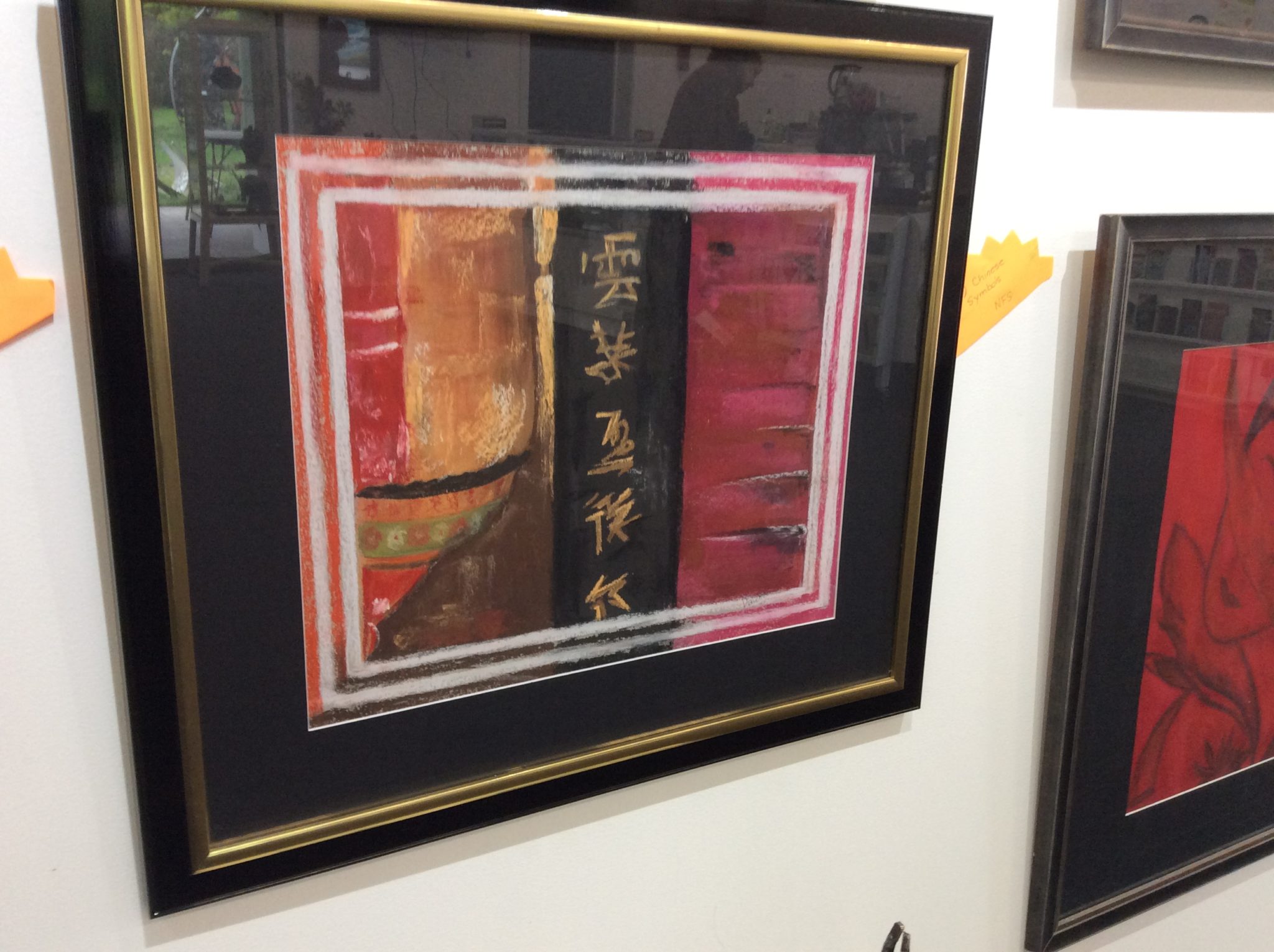 Chinese Symbols Daelene Salisbury
Pastel Landscape Daelene Salisbury
Birds and nests Daelene Salisbury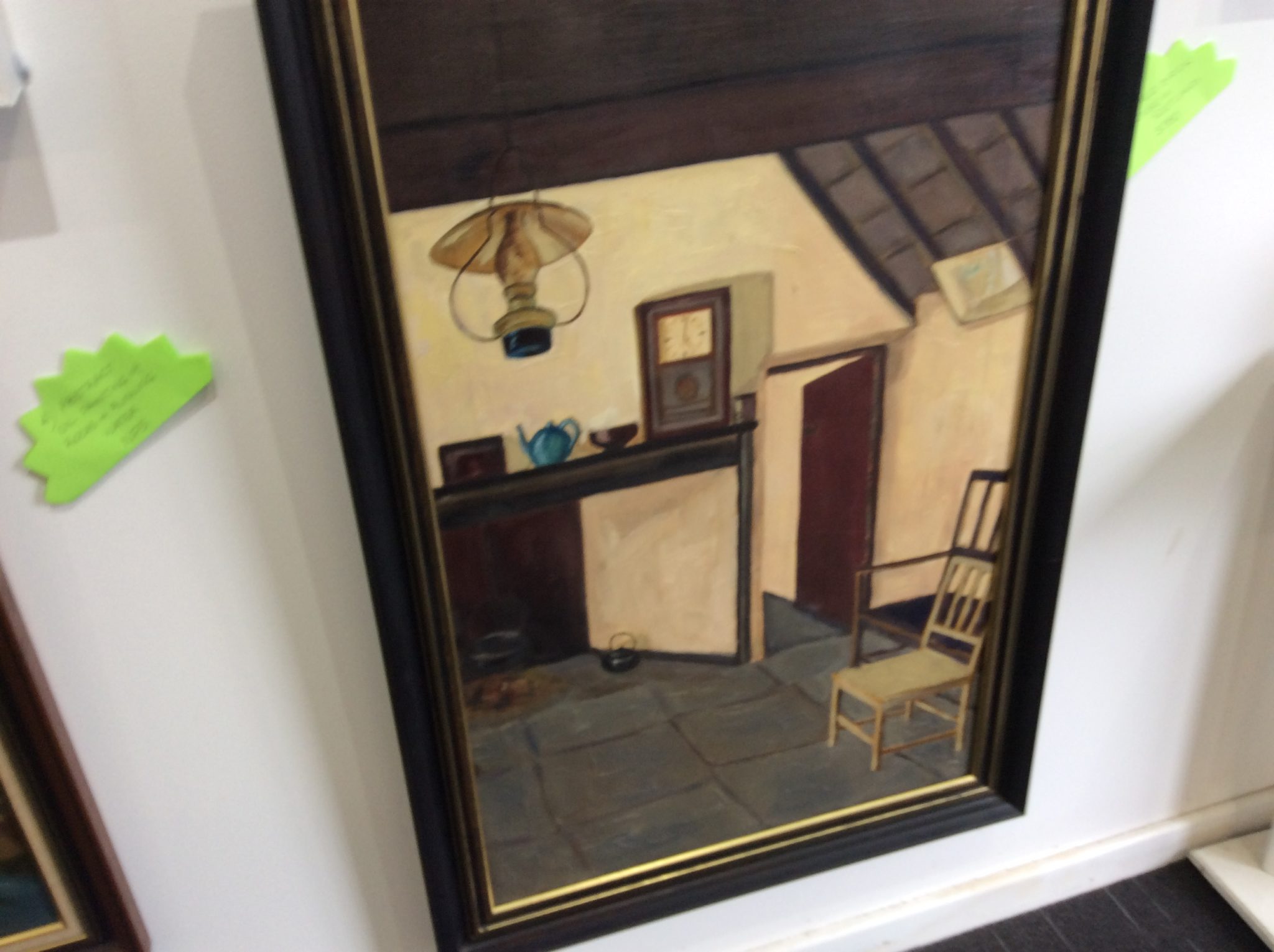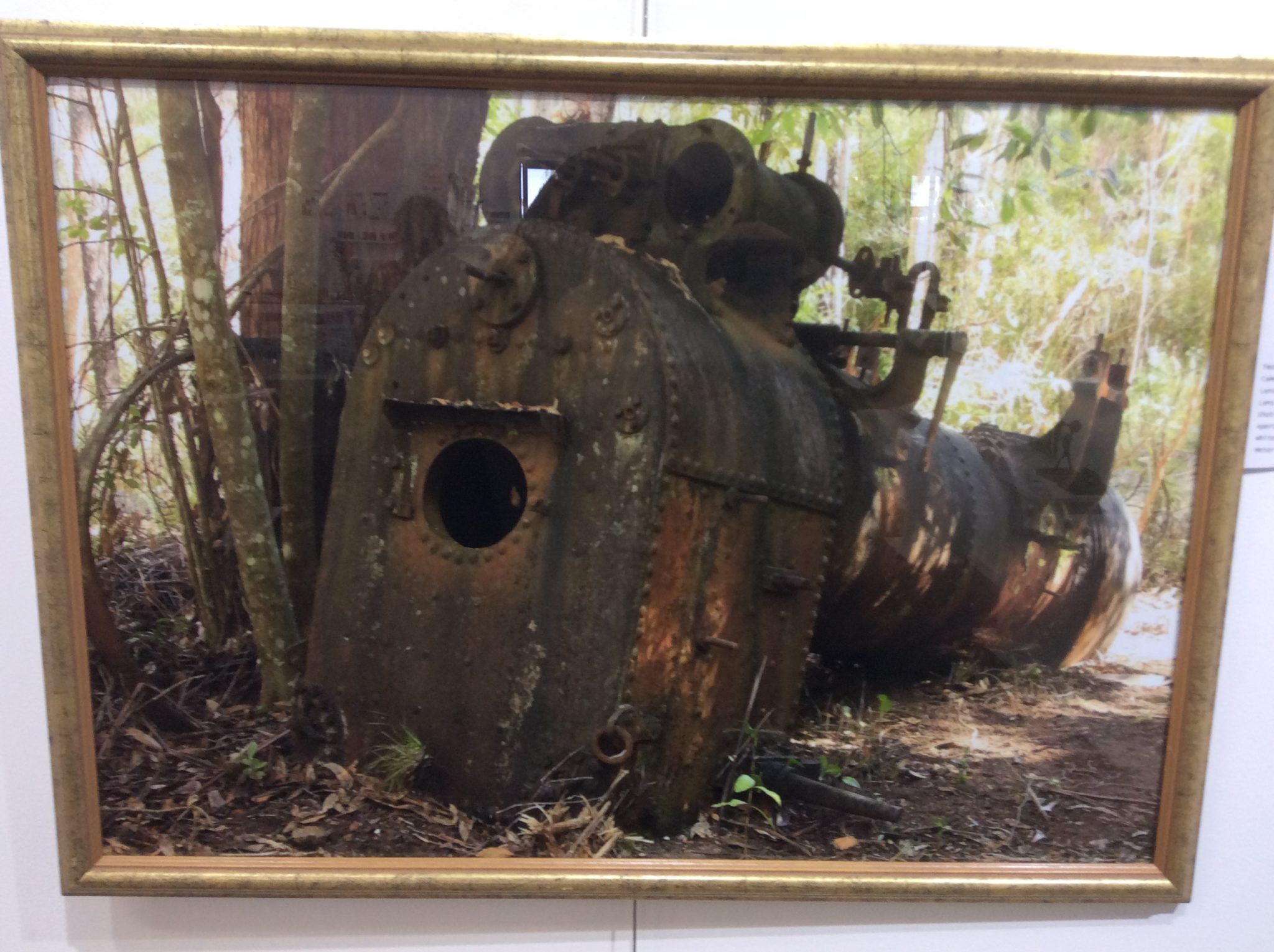 Once a stationary steam engine Wayne Pollard
Autumn sunset Kingston large Wayne Pollard
Bunyip snorkelling Wayne Pollard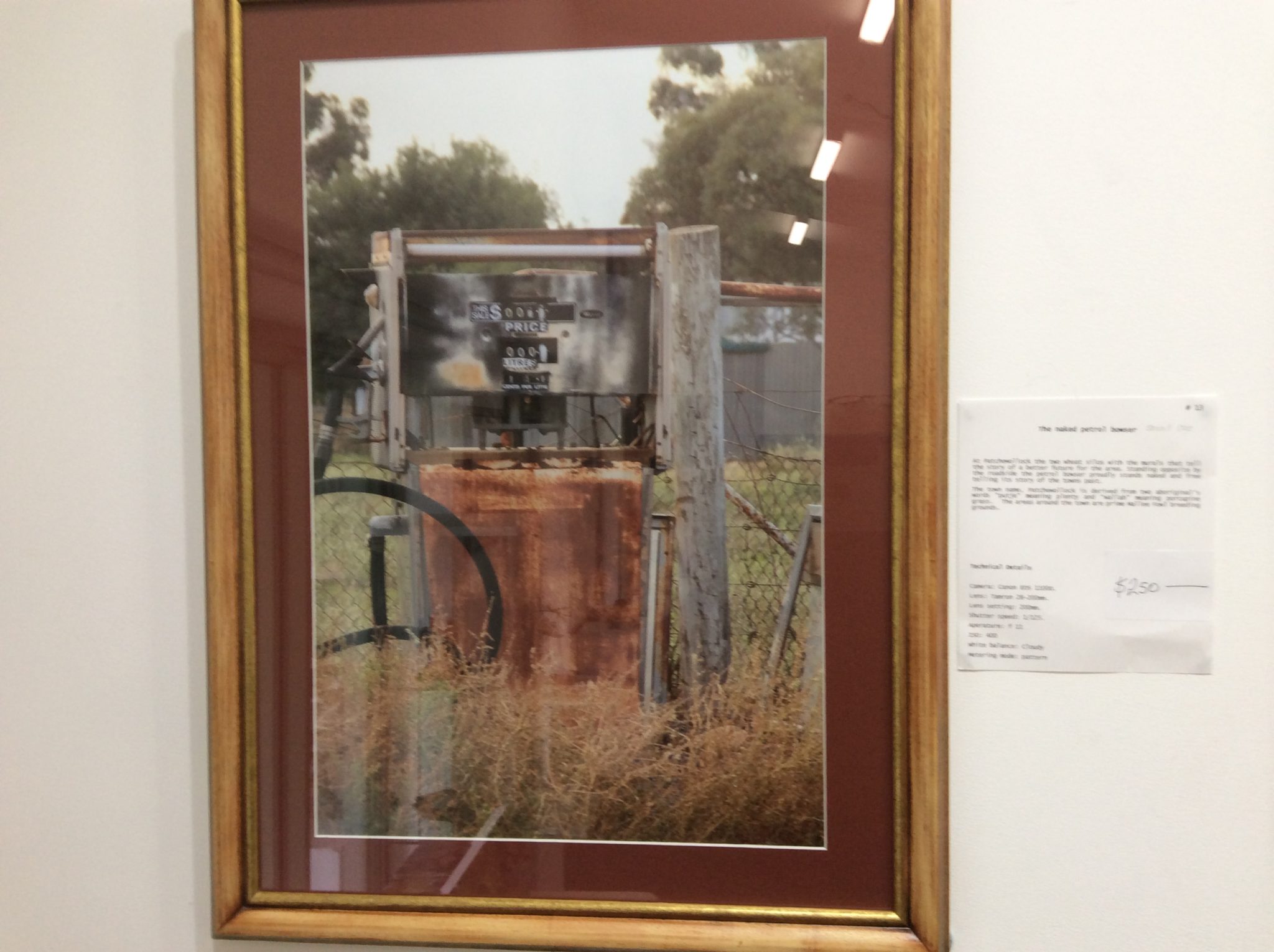 Naked petrol bowser small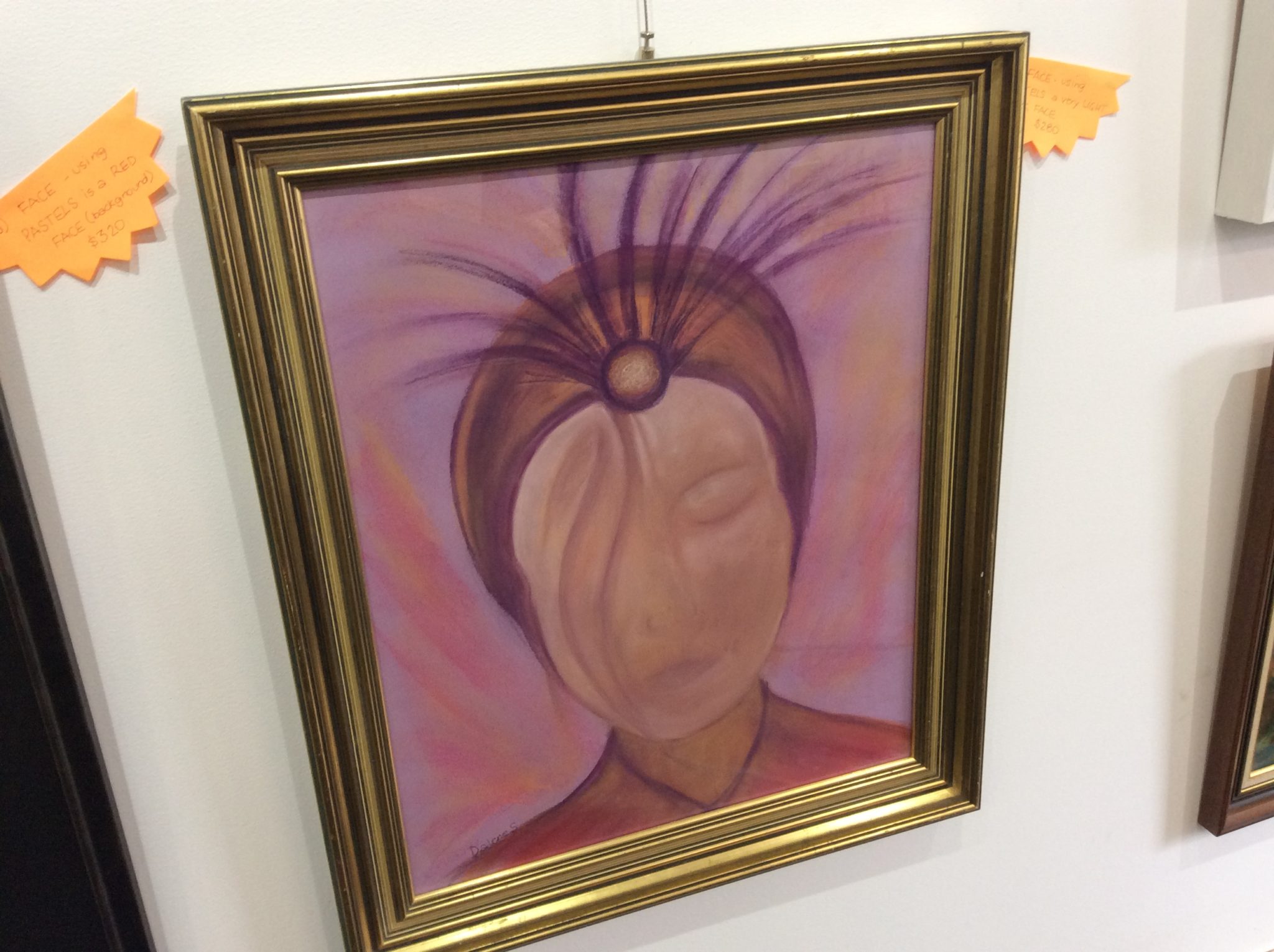 Light pink Face Daelene Salisbury
Kitchen Utensils Daelene Salisbury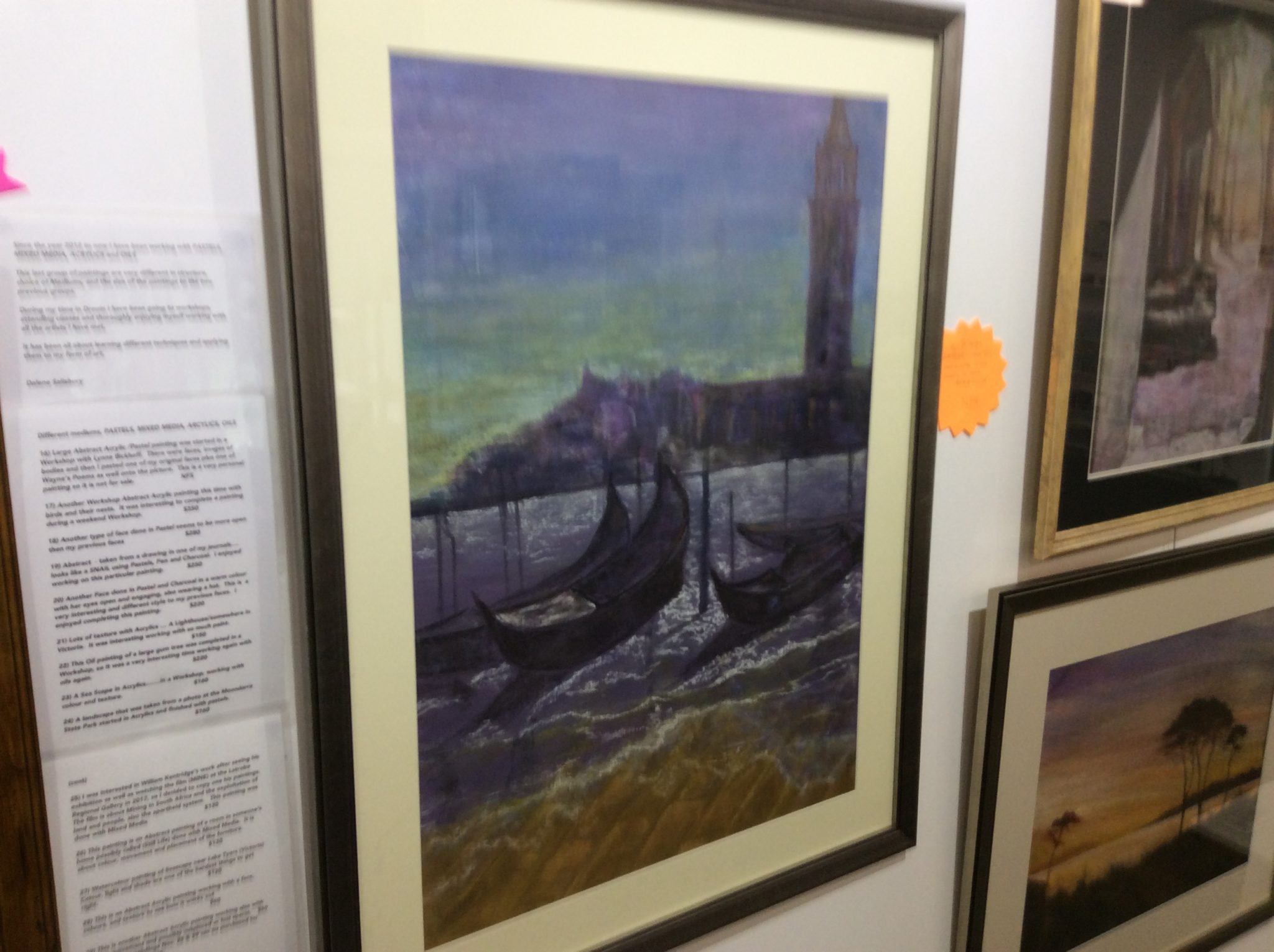 Acrylic pastel boats Daelene Salisbury
Pastel face Daelene Salisbury
Moss and the old boiler Wayne Pollard
Old slurry pipe or water pipe Wayne Pollard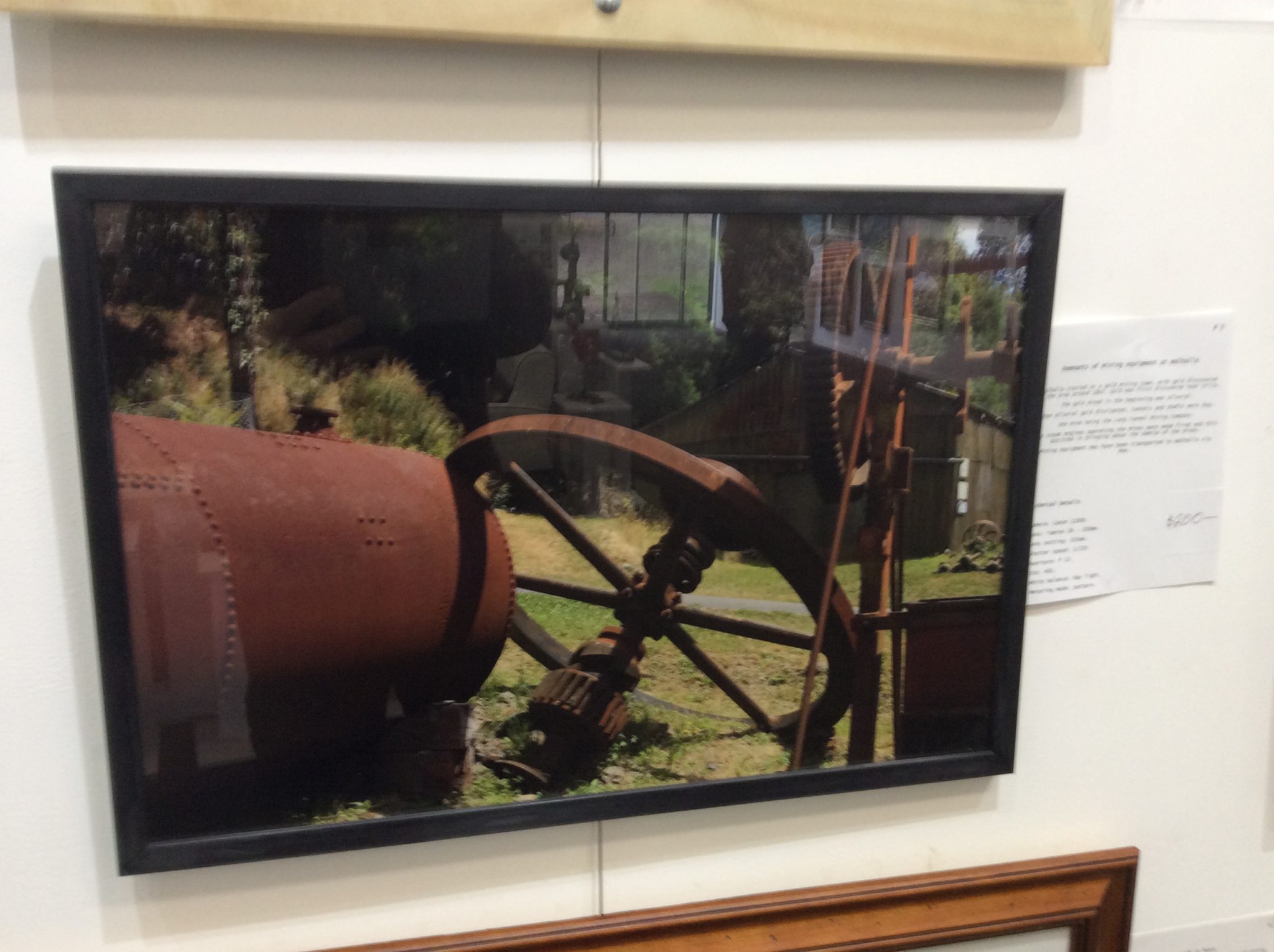 remnants of mining equipment Walhalla Wayne Pollard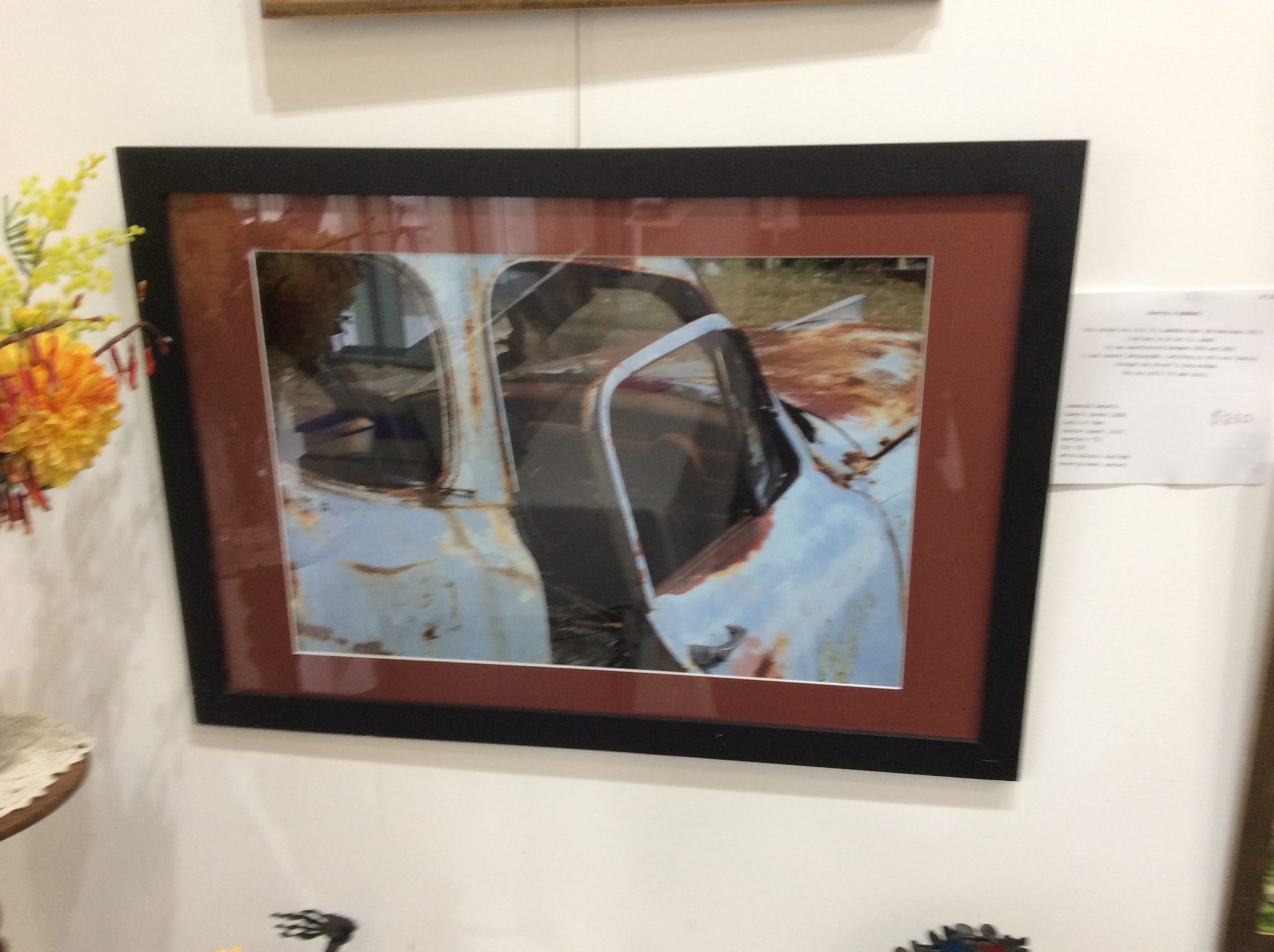 Sharing a paddock Wayne Pollard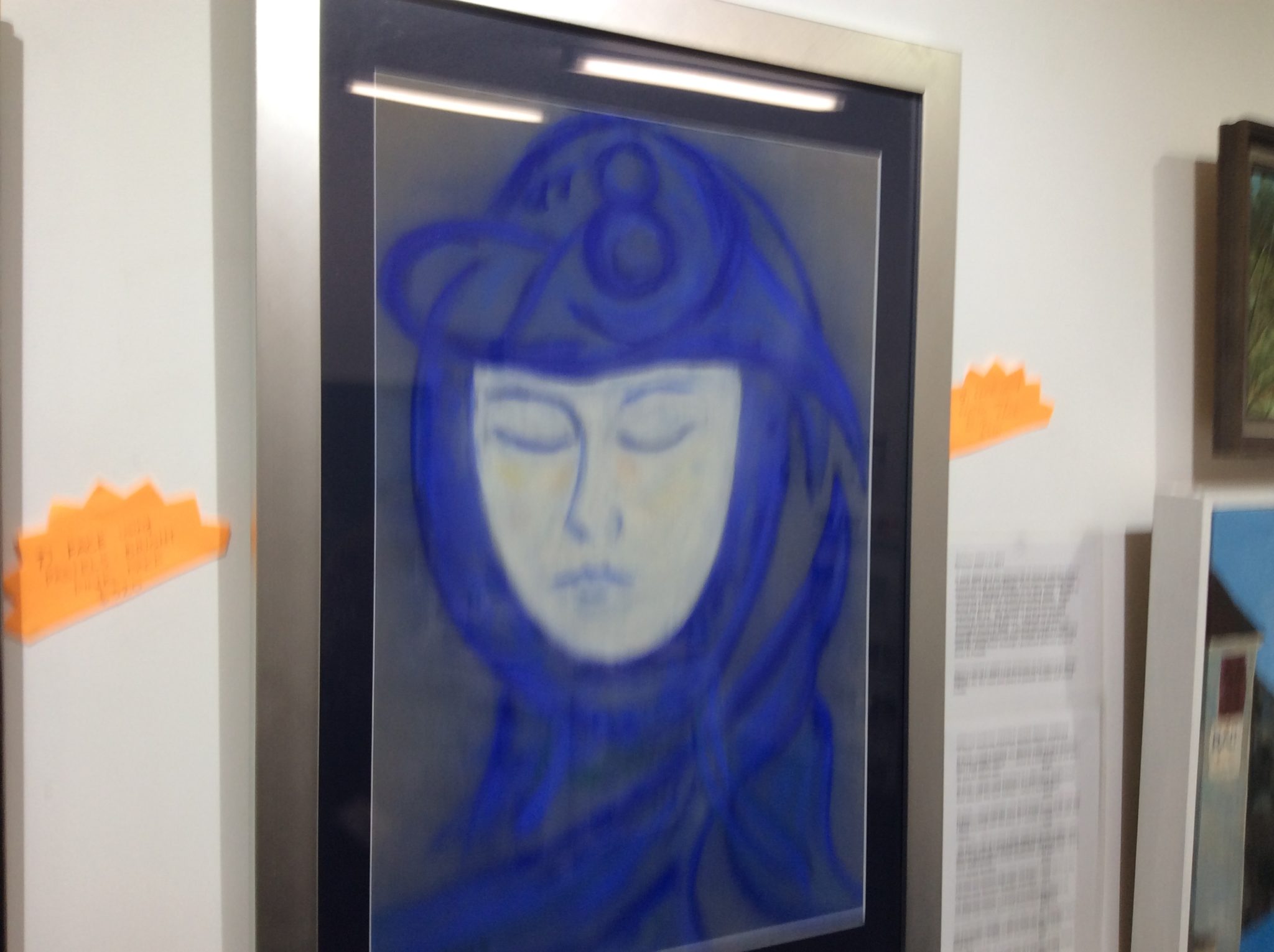 Blue Face Daelene Salisbury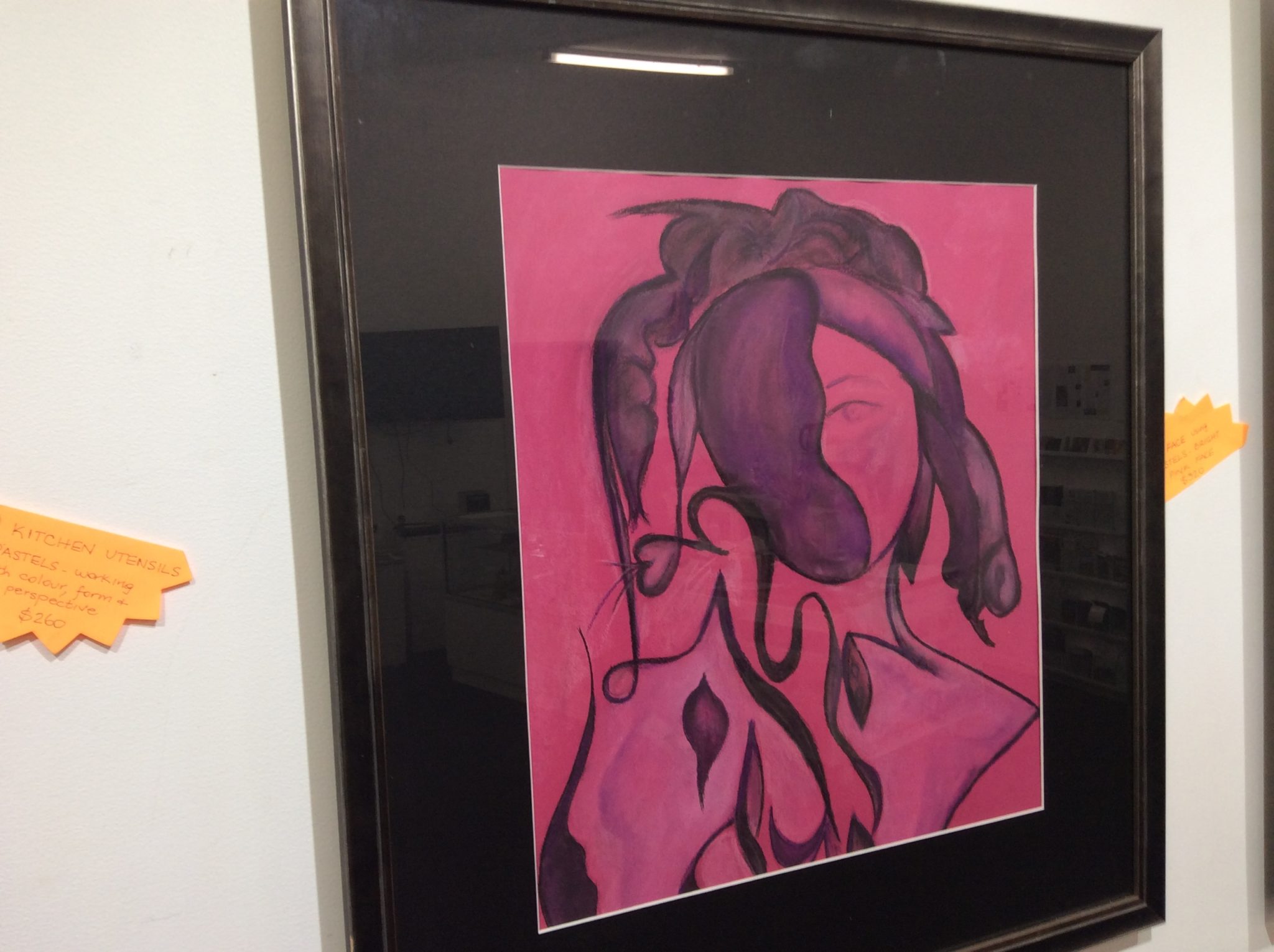 Bright pink Face Daelene Salisbury
Cambodian Temple Daelene Salisbury
abstract large Daelene Salisbury
abstract( snail) Daelene Salisbury
To brush or to a picture take? Wayne Pollard

 This question requires an answer, then a series of thoughts derived from prescribed intakes of caffeine and fermented grape juice. May be the answer is as always 42….
I went about taken photos of "derelict", rusting, forgotten stories of our history.
After searching out "subject" and taking several photos a story was emerging. It emerged from several trails of thoughts, feelings together with written and spoken word.
Two photographs at Walhalla tell a story of mining and of human struggle and adaptation. The mining equipment left tella its own story. Did people walk away?
Life, love and death.
Mines, shanties, churches, pubs, cemeteries.
Through a selection of the photos I have shown abandoned mine equipment and mining infrastructure.
I have also photographs of more modern equipment discarded.
A tractor a Holden ute and pipes with possibly meanings unknown.
They all display obsolescence, abandonment. They however all maintain a sense not only of the past but now.
In a world of make it better our own lives can be told in these photos. We have our talents knowledge that becomes obsolete and we to can be left to rust or like the tractor be down skilled and devalued.
Park Lane points to a place, maybe a utopian land  over the hill, do we walk into that light.
Wayne Pollard