November and December 2020 Cathy Smith
Contact Artist:cathy smith <cathysmith217@gmail.com>
oannes
Artwork description.mixed media
$700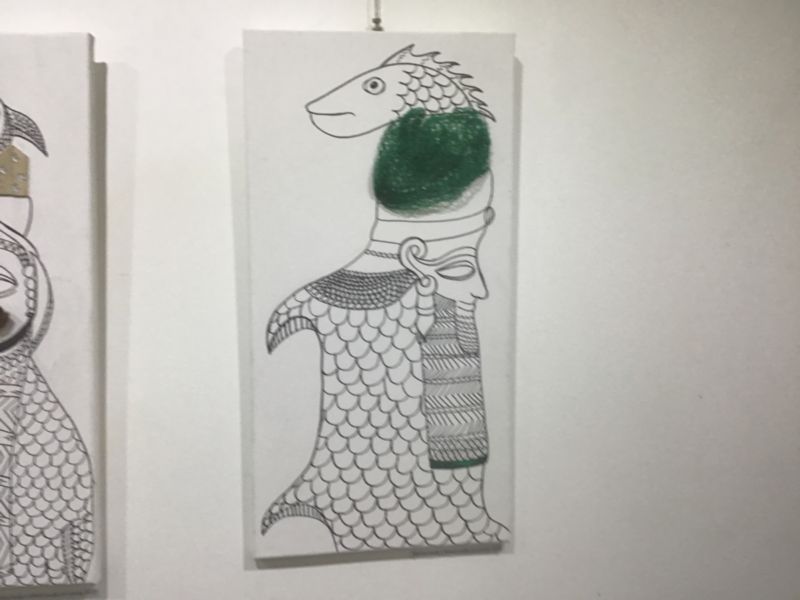 oannes study 1
.mixed media on canvas
$125
oannes study 2 and 3
.mixed media on canvas
$125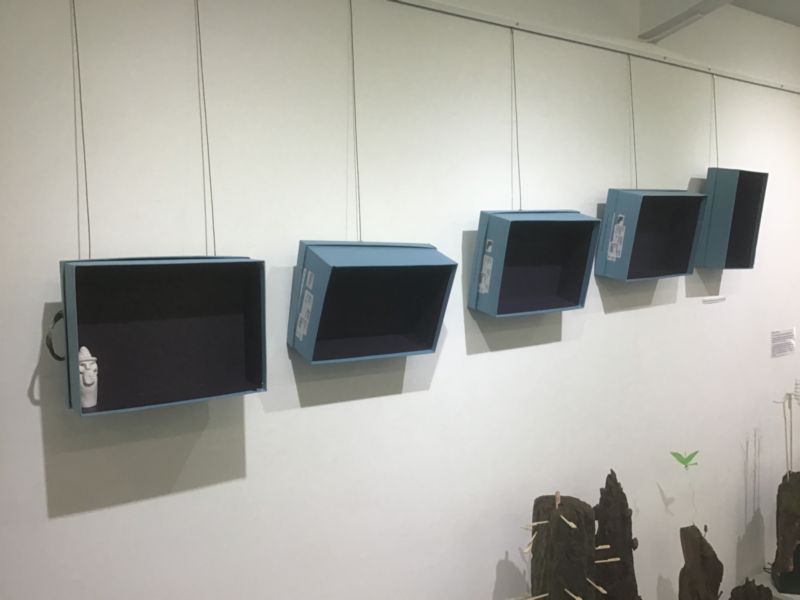 shoebox joke for joe
Shoebox Joke for Joe, Oannes and Carl Andre   NFS
oannes study 1 and 2
mixed media on canvas
$150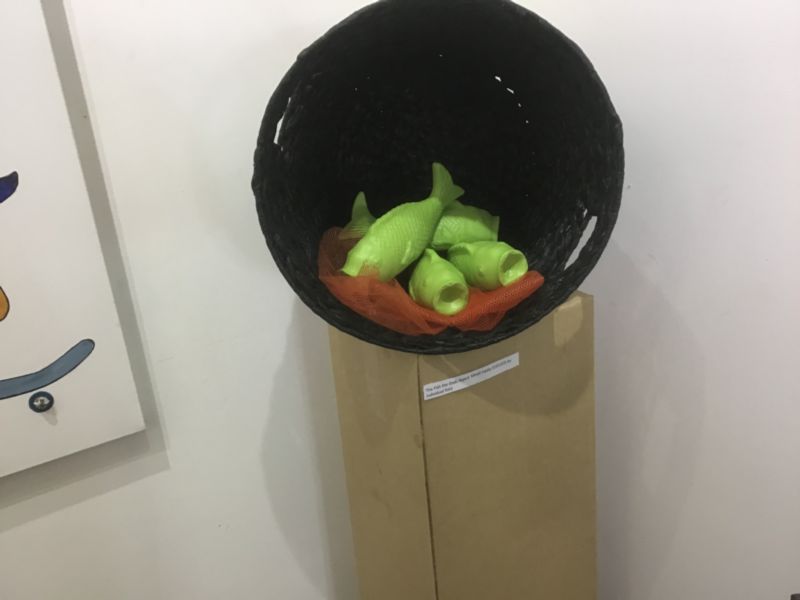 the fish the gods reject
The Fish the Gods Reject  Mixed media $150 ($35 for individual fish)
oannes
Artwork description.mixed media
$700
oannes sets off for another day civilizing
Oannes sets off for yet another day's civilizing   Acrylic on canvas  $400
blueprint for a new galaxy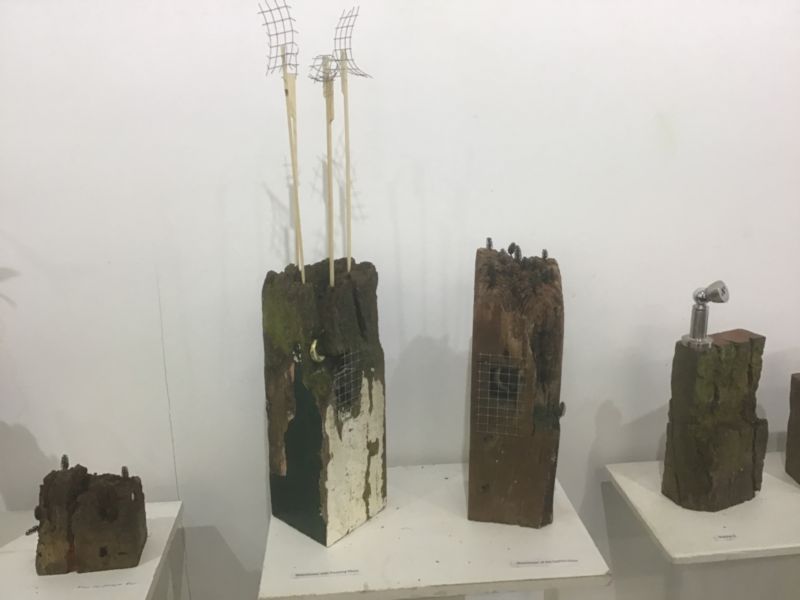 Watchtower of the Captive Moon Watchtower with Escaping Moon
red gum and fittings
$100
colouring in stress relief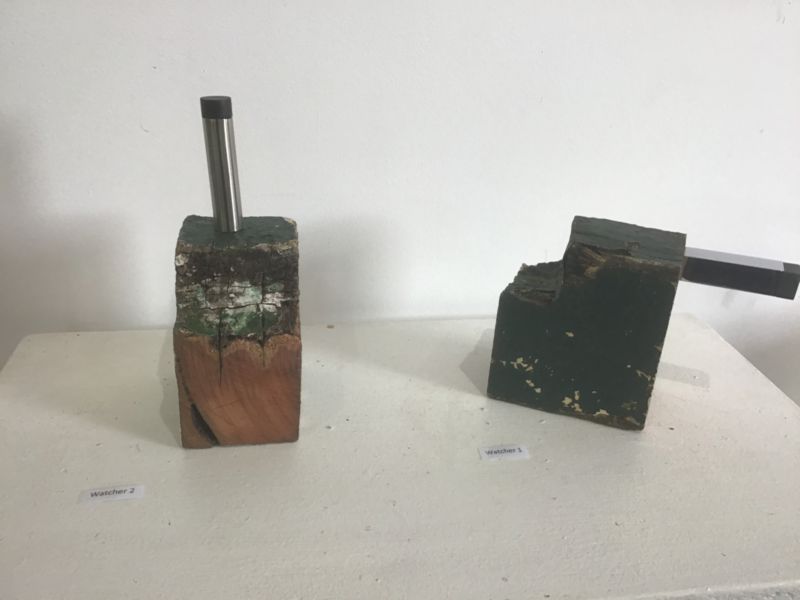 Watcher 6 and 7 and 8
redgum and fittings
$65 each
Watchtower in disguise and watcher 9
Watchtower in disguise (some years ago locals in a Victorian town objected to a tower being built in their area and the manufacturers offered to build it in the shape of a tree)
redgum and fittings
$65
handbag for the gods 3 and 4
redgum and fittings
$125 each
song for a wandering strzelecki track and repurposed watchtower
hope is a thing with feathers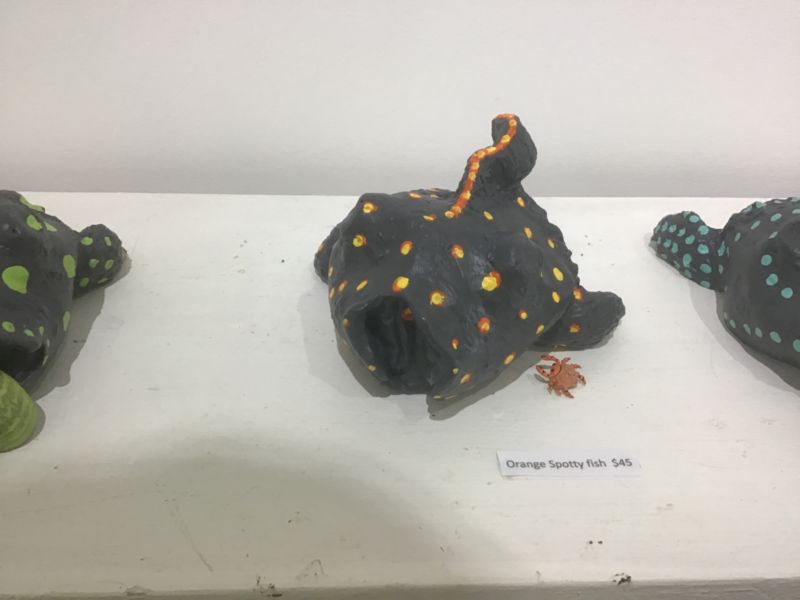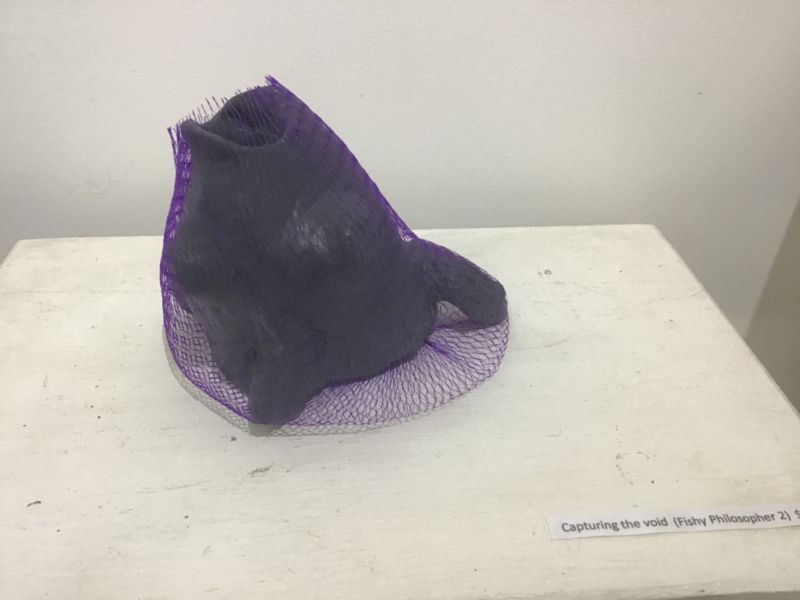 capturing the void fishy philosopher 2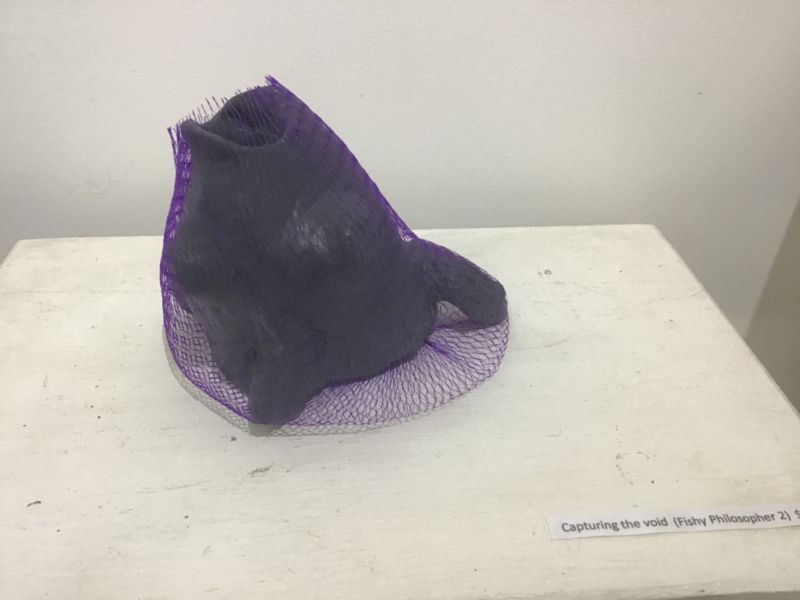 capturing the void
Capturing the void  (Fishy Philosopher 2)  $50
plaster and paint
i think therefore I am (fishy philosopher 1)
composition for a new galaxy
Artist's statement
CONSTRUcT
An object of perception or thought constructed by combining sense-impressions Anything constructed, especially by the mind, a concept.
Interpret, understand (in a certain way)
Make by fitting parts together, build, erect
(From Oxford English dictionary)
What else to do during Covid restrictions that enjoy a couple of conspiracy theories?
It all started when I came across a Facebook page "Ancient Aliens" which amongst other things, includes high quality photos of various archaeological sites.  Members of this type of site are enthusiastic about the book of Enoch, alien interventions, and government and religious constructs and coverups of many and varied topics – including Covid 19
Watchers: Book of Enoch tells of angels called watchers sent to earth to watch over humans.  The term also refers to members of alien civilizations that keep an eye on earthly activities using ancient monuments eg the Egyptian and South American pyramids they constructed, to communicate with their base.
Oannes
A fish god/messenger from the gods, in Mesopotamian mythology who taught mankind civilization.  During the day he came out of the Persian Gulf and while on land taught mankind writing, farming, the arts and the sciences, and to live in harmony.  In the evening he returned to the sea.
He is described in Sumerian and Babylonian documents as a fish but with an extra head of a man, and a man's feet.
In Mesopotamian sculpture Oannes is frequently depicted with 2 right feet, as well as 2 right arms, one carrying a horticultural object suited to propagation, the other holding a handbag.
Ancient Astronaut Theorists regard him as an alien.
Handbags
Sumerian, Babylonian etc gods are often depicted carrying "handbags" which Ancient Astronaut Theorists believe contain any number of useful things to deploy themselves while on earth, or with which to educate humans – the only limit to the possibilities is your imagination.  (Ironically remaining three dimensional examples of these early objects are solid, incapable of holding anything.)
Orion constellation
Ancient cultures were often very sophisticated astronomical observers, using stars for navigation and aligning monumental structures to reflect the stars in Orion's belt, the equinox sunrise etc.  Ancient Alien Theorists suggest that this point in the night sky "may have been a Star-gate, or entry point, for alien life forms.  Some believe that extraterrestrials who have been visiting Earth for thousands of years may have originated from the Orion Nebula."  (Contemporary astrophysicists describe Orion Nebula as an enormous cloud of gas and dust, a great nebulous cocoon that gives birth to stars)