Warragul Camera Club Interclub Comp 2017
Scheduled
seventeen Uncategorized
Contact Ruth Burleigh, President of Warragul Camera Club: ruth-burleigh@ifotou.net
at The station by Linda keagle South Gippsland P.C.
Bairnsdale Courthouse by Anne Maree Rundale East Gipps. P.S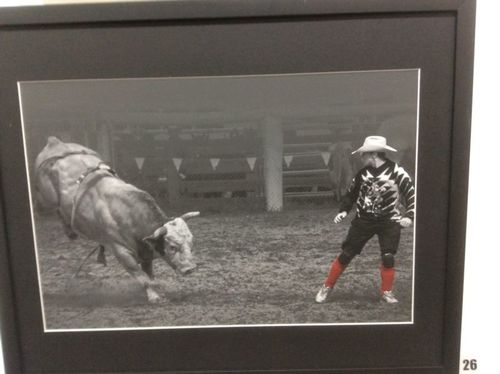 Buchan Rodeo by Mary Sowa East Gippsland P.S.
Dusty Team by Gary Beresford South Gippsland P.C.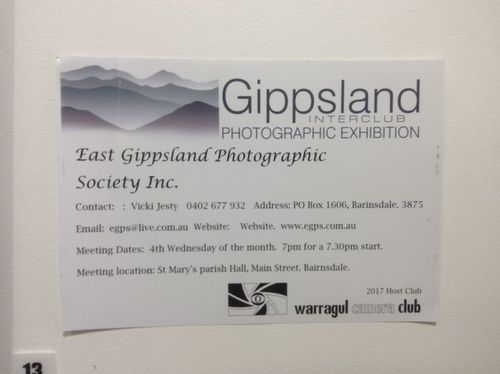 east gippsland photographic society information
Green Butterfly by Penny Gill South Gippsland P.C.
Hover Fly by Colin Cook Latrobe Valley C.C.
Kilcunda Bridge by Anthony Slocum Latrobe Valley C.C.
latrobe valley Camera club information
Lunch in the Park by Theo van der Meulen Latrobe Valley C.C.
Morning at Barrier Jetty by Peter Gault Sale Camera Club
Noojee Trestle Bridge Ken Willis South Gippsland P.C.
Painted Mask by Lotie McDonald Sale Camera Club
Rainy Day Rhodies by Roger Keagle South Gippsland P.C.
sale camera club information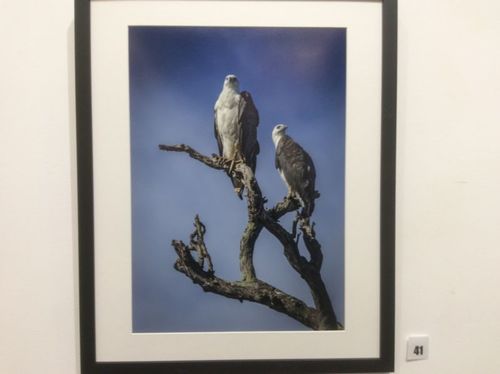 sea Eagles by Darryl Whittaker Latrobe Valley P.C.
Tiger by Sarah McArthur Sale Camera Club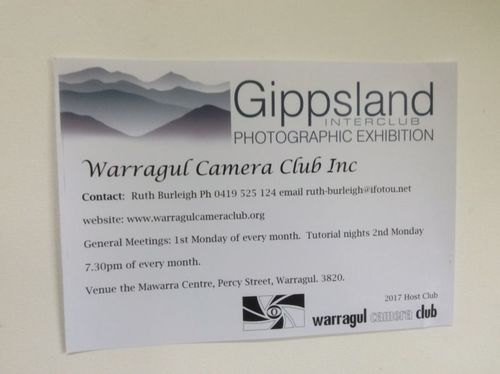 warragul camera club information
August on the Mitchell River Banks by Lotje McDonald Sale Camera Club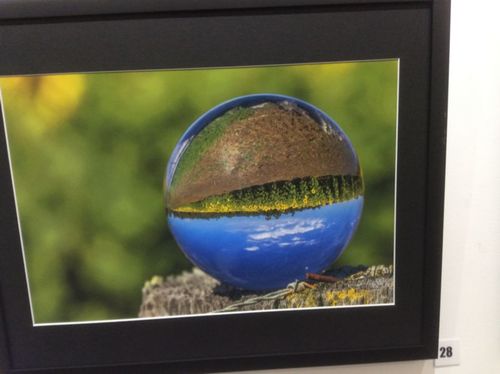 Ball by Judy Blion East Gippsland P.S.
Cape Conran by Vicki Jester East Gippsland P.S.
Eagle Lookout by Neal Mahomed East Gippsland P.S.
Fallen Leaves by Sue Juha Latrobe Valley C.C. awarded second in judging
Hazlewood Turbine Roof by Alex de Kiefte Latrobe Valley C.C.
hungry mantis by jane woodcock warragul camera club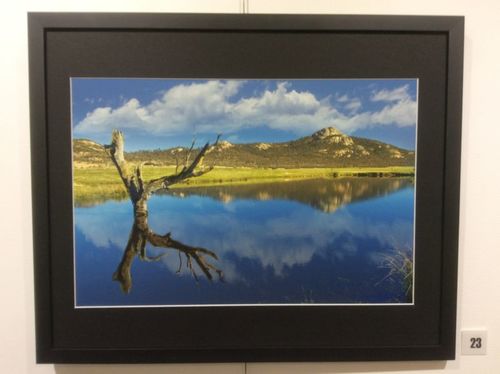 Lake Reflection by Bruce Jennings East Gippsland P.S.
Layers by David Barton Warragul Camera Club
Misty Maffra by Ross Ipenberg Latrobe Valley C.C.
Morning Walk by Peter Dwyer warragul camera club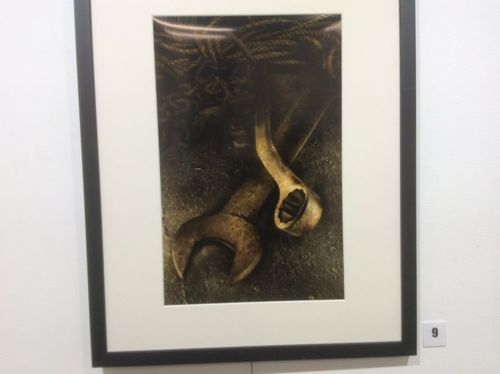 old spanners by Bruce Langdon warragul camera club
Patrick by Sharon Slocum Latrobe Valley C.C.
Rescue Red by Keith Haycroft South Gippsland P.C.
Sand Crab by Leanne Peck Sale Camera Club
south Gippsland Camerqa club information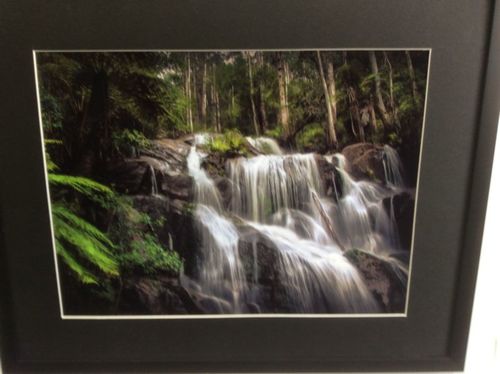 Toorongo falls by Ruth Burleigh warragul camera club
Where's my Lunch by John Gwyther Sale Camera Club
Autumn Tree Fern by Vanessa Auty South Gippsland P.C.
Black Shouldered Kite by Nick Graham Latrobe Valley C.C.
country Cricket by David Woodcock warragul camera club
early Breakfast by Maureen Plexeder East Gippsland Photographic Society
forest Ghost by Joel Sculley Sale Camera Club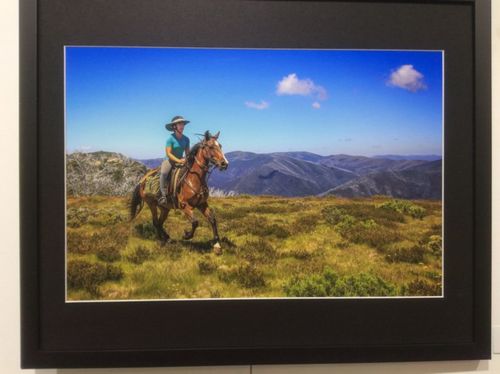 High Country by Di Keily East Gippsland P.S.
Jindi Caf by Terrie O'dwyer warragul camera club
Lake Wellington Sunset by Ben Kerr
Lily by Andrew Behan sale Camera Club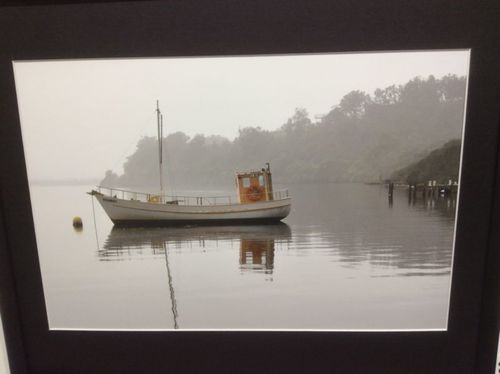 Misty Mallacoota by Veronica Curtis East Gippsland P.S.
Natures Fury by Gloria Haycroft South Gippsland P.C.
Out of the mist by Linda Zwierlein Warragul Camera Club
Pearsons Crossing by Ben Kerr Sale Camera Club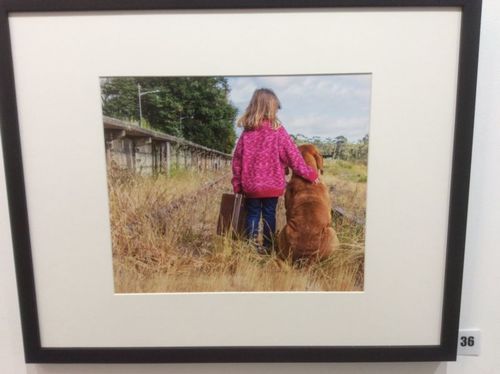 Runaways by Kerrie Matthews South Gippland P.C.
Scorion Fly by Jenny Conn East Gippsland P.S.
storm at Lakes By Bruce Langdon Warragul Camera club
Up there by Russell Monson Warragul camera club
window to the past Colin Nicholas South Gippsland P.C.
The Warragul Camera Club is hosting the Gippsland Photographic Exhibition in July/August 2017
From Thursday 27th July until Wednesday 30th August open daily 10am – 4pm with the exception of Saturday 19thAugust when it will be open at 2.30pm for the official opening, closed in the morning for judging.
The OFFICIAL OPENING is 3pm Saturday 19th August World Photography Day
This is an Interclub Photographic Competition involving five Gippsland Camera Clubs, Latrobe Valley Camera Club Traralgon, Sale Camera Club, South Gippsland Photography Club, East Gippsland Photographic Society Bairnsdale and Warragul Camera Club.
Each club submits 10 framed images making an exhibition of 50 framed images.
Overview: This event is an annual Interclub competition and exhibition, it has been running since 2011 when the Warragul Camera Instigated the event with the desire to foster fellowship between neighboring camera clubs. The VAPS (Victorian Association of Photographic Societies provides a bronze medallion to the winning club)
There are two perpetual trophies
'The Roy and Elaine Berryman Trophy' for the winning image
And the Winning Club
Two of the rules stipulate the images must have been taken in Gippsland and the exhibition must run encompassing World Photography Day which is 19th August each year.
The rotational basis
2017 host club Warragul Camera Club
2018 host club East Gippsland (Bairnsdale)
2019 host club South Gippsland Camera Club
2020 host club Latrobe Valley Camera Club
2022 host club Sale Camera Club
Invitations have been sent out to the participating clubs, representatives of the VAPS our panel of three judges, and the press to attend the Official Opening. Many clubs take advantage of the promotional material sent to them by the host club, about the area where the exhibition is held. This usually means visiting clubs make it a day or weekend outing
We welcome you to attend.