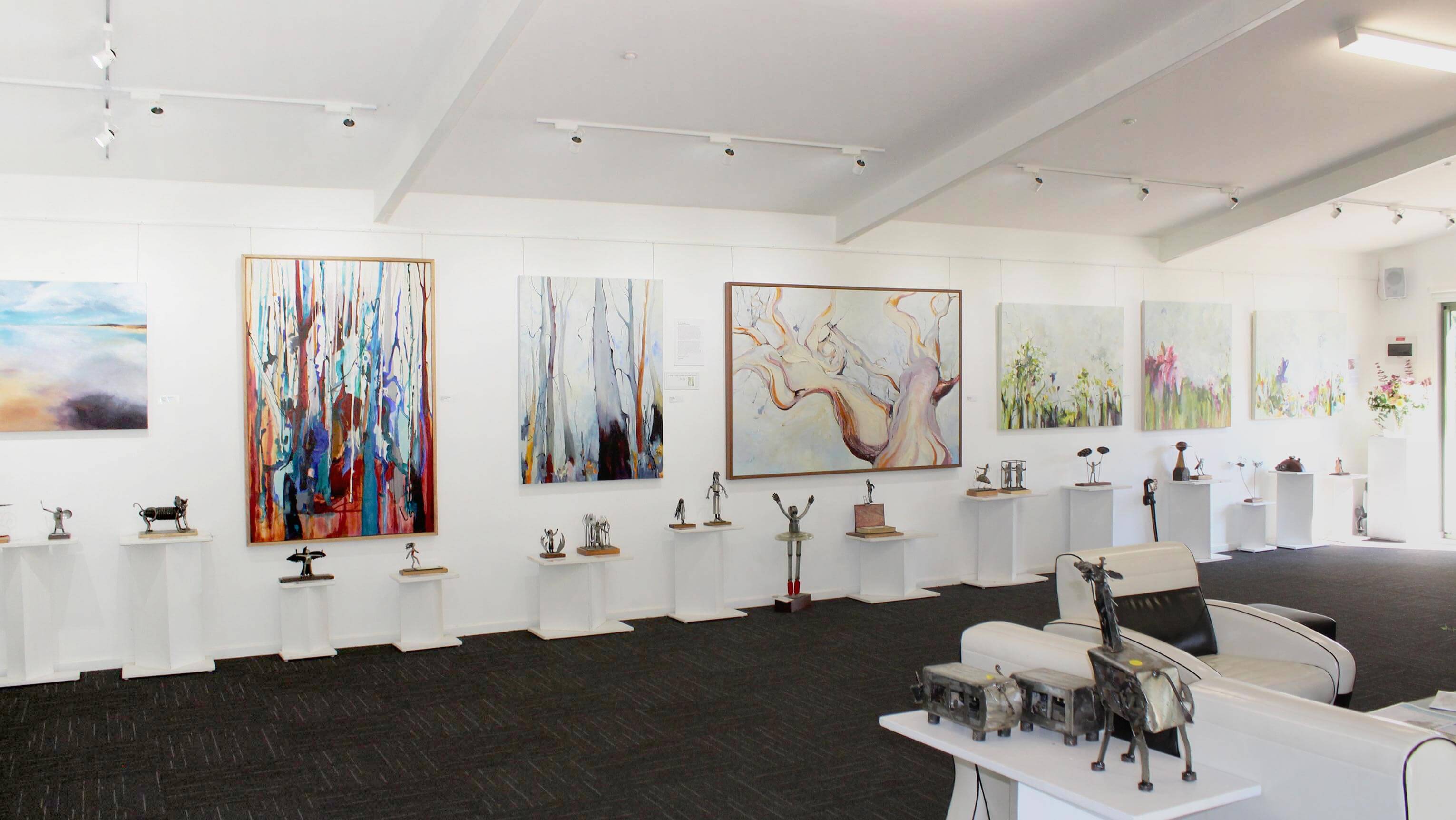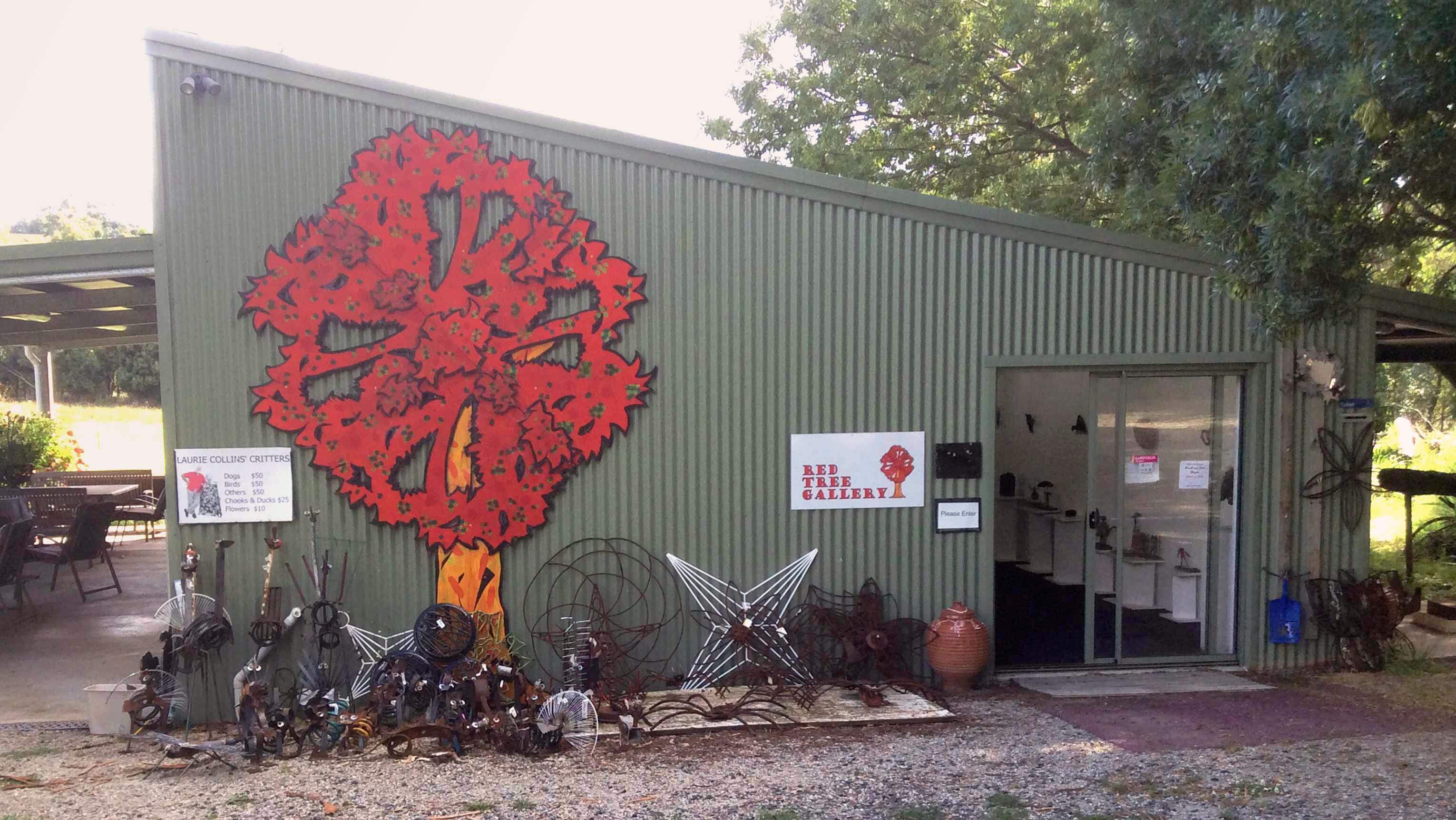 Visit Red Tree Gallery for Our
Gippsland Art Exhibitions
Since 2015 Red Tree Gallery, in conjunction with the Laurie Collins Sculpture Garden, has brought together artwork from artists all over the Gippsland region of Victoria and beyond.
From sculptures and pottery to paintings and photography, this Gippsland art gallery makes for the perfect weekend road trip for anyone passionate about all things art.
Our Gippsland art exhibitions are changed monthly so as to ensure there's always something to see!
Red Tree Gallery Presents
Contact Artist:Artwork on Display Artwork description. $200 Artist's bio
Recycled metal, garden and junk sculptures, unique furniture, fun metal animals, and lots of other "stuff" are the sort of things Gippsland artist Laurie Collins creates. Laurie is a Victorian Regional Artist and lives in beautiful Jindivick, near the Gippsland towns of Drouin and Warragul. Here he has been developing a sculpture garden and art gallery at his property and welcomes you to drop in anytime!
Contact Artist:dawnikins@bigpond.comArtwork on Display acrylic $250 NFS $180 acrylic $20 each acrylic $110 watercolour. $300 acrylic $195 coloured pencil and pen. $120 coloured pencil and pen $120 coloured pencil $95 watercolour. $120...